How Elle Woods Actually Became a Life Coach  
Fifteen years ago the world was changed by a pink-clad, Chihuahua-toting sorority student who aced the LSATs and got into Harvard Law School. That's right, it's the 15 year anniversary of Legally Blonde. Feel old yet?
Despite the golden locks and pink ensembles, if you're able to look past it all you'll discover that there are some legit nuggets of wisdom to be found. (You're welcome for helping you avoid spending $$ on a therapist):
It's always a good idea to be doing your reading
Don't judge a book by its cover (or its designer shoes)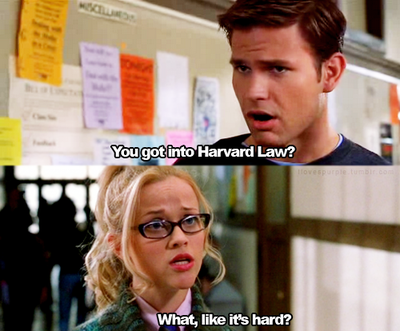 People who try to put you down, ain't worth your time #BYEFELICIA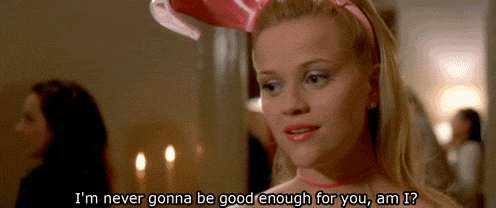 If you don't have anything nice to say… LEAVE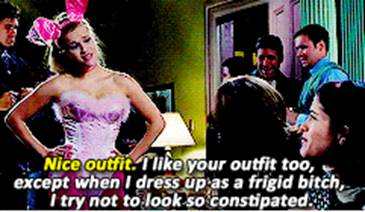 NEVER MISS A WORKOUT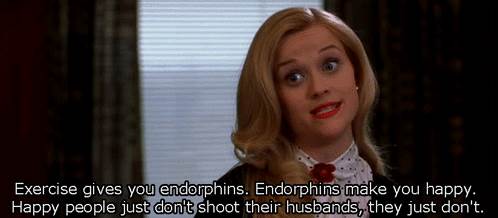 If you're looking for a Plan B, the bend and snap is 99.9% effective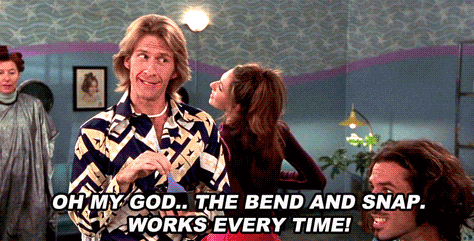 You only grow if you push past your comfort zones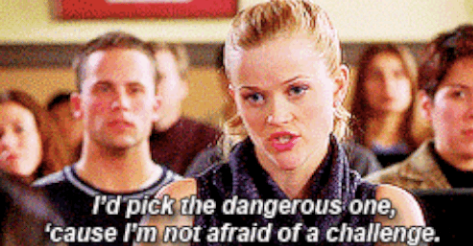 Life is always better with a good friend by your side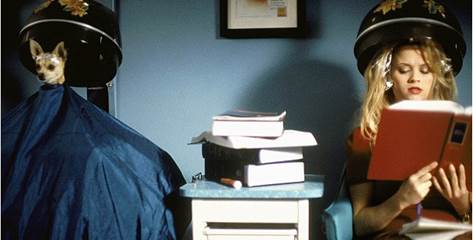 Orange is not the new pink. Sorry, the marlo crew does not subscribe to this one

Most importantly…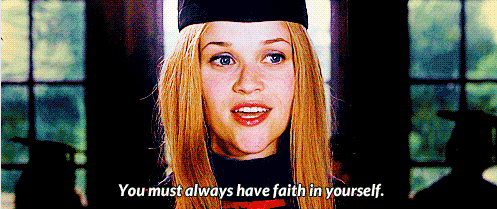 Images Source Giphy
Posted by Katharine.