Everything I Needed to Know I Learned from a Children's Book…
…is the title of a book I recently encountered by celebrated author Anita Silvey, that features a series of celebrity interviews in which the author asks each interviewee about their favorite children's book growing up. After reading a few interviews, it's clear that their childhood favorites more often than not had something to do with who they have become and what they do for a living today. This prompted me to consider my childhood (and current) favorites from the classics to the more contemporary, and how they have influenced my ideology on the following:
On Family:
Where the Wild Things Are by Maurice Sendak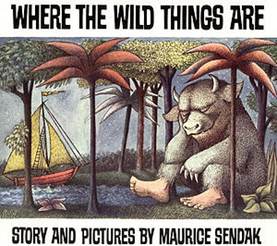 Image source Wikipedia
For anyone who tried to run away as a child (i.e. got about four blocks away with a sandwich and a juice box only to return home two hours later when your provisions ran out), this one always reminds me of how good it feels to come home after a crazy adventure and also that new families can often be found in the most unlikely places.
On Politics and the Environment:
Yertle the Turtle & The Lorax by Dr. Seuss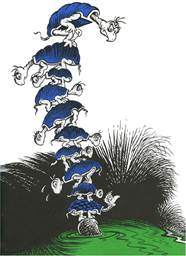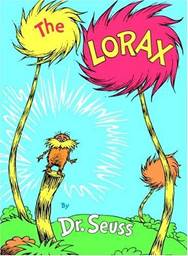 Image source Sermons4Kids.com & Wikipedia
This little revolutionary tail pertains to Yertle, a tyrannical turtle, who pushes his simpering turtle subjects too far and a rebellion ensues, freeing the miserable reptile underlings and leaving the monarch in the mud sans crown.  My take away?  Question authority…including your own. Yes, some parents might cringe at the idea of teaching kids rebellion, but there's no argument that this is a fantastically gentle introduction to the world of politics.
And who doesn't know the story of poor Mr. Lorax, who speaks for the trees? This fable explores complicated environmental issues including ecology, extinction, unsustainability and corporate greed. Primarily it just got me to start rooting (pun intended) for the endangered pink fluffy Truffula trees at the young age of 4, because hey, you've got to start somewhere.
On Maturity:
The Light in the Attic by Shel Silverstein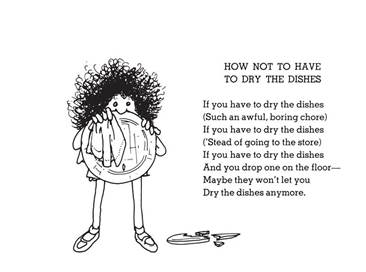 Image source proverbs2pursuit.blogspot.com
Genius man, that Shel Silverstein. Definitely one my favorite authors as a child, I read and reread his books until they literally fell apart. His mundane little limericks have stuck with me through the years as both "dos" and "don'ts" in daily life. I recommend visiting your local library ASAP to grab a copy for your next day at the beach. Funny story – he started out as a cartoonist for Playboy Magazine – read into that little tidbit however you'd like.
On Love:
The Velveteen Rabbit by Margery Williams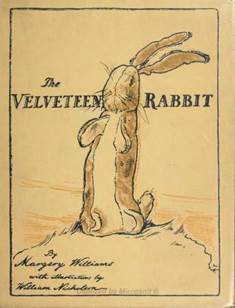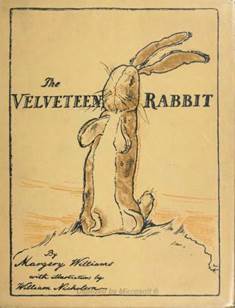 Image source Wikipedia
Ahhh, the age old story: Boy loves bunny, bunny loves boy, bunny gets old, shabby and covered in influenza, boys dumps old bunny and gets new bunny, old bunny gets tossed in the bonfire (but miraculously gets turned into a real bunny for being such a loyal companion). Moral here? Love can be very real and very painful, but it's worth it in the end regardless of the turnout. God what a tearjerker, I made a point to reread it this week and I'm still recuperating emotionally.
On Diet:
Two Bad Ants by Chris Van Allsburg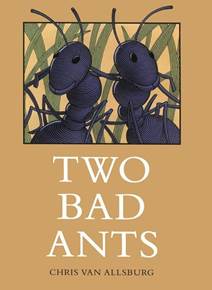 Image source Wikipedia
Gluttony gets these two compatriots in a whole heap of trouble when they discover "magical crystals" after breaking off from their group. Moral of this fantastic little window into the lives of two ant BFFs? Eating too much sugar will ruin your life. Amen (ok, ok, on a larger scale I suppose the well-known proverb "Everything in moderation" is more appropriate). You are probably familiar with his more famous works, Jumanji and The Polar Express – both fantastic children's adventure tales whose messages encourage train hopping and discourage playing board games that have been buried for a hundreds of years and move on their own, respectively.
On Kindness:
Ugly Fish by Kara LaReau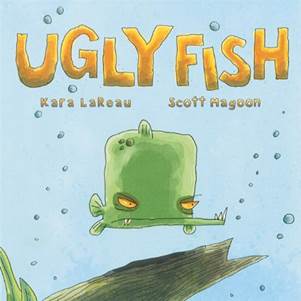 Image source FishPond.com
A much more recent addition to the world of children's literature, Ugly Fish tells the tale of a big mean fish who won't share his briny flakes and has a tendency to eat his tanks' smaller inhabitants. That is, until a bigger fish comes along and Ugly Fish gets his comeuppance. Bottom line: Don't be a bully – not just for the sake of human (or fishy) decency but because there's always a bigger bully lurking in the tank next door. One of my favorite contemporary children's books by far – mostly for the sake of the hysterically brilliant anthropomorphic fish illustrations. I actually have a pin from a book signing displayed on my car's visor that reads "DON'T BE UGLY." I'd like to say it helps me with my mild road rage, really, I would.
All of this nostalgia got me thinking on what books I might read to my future children…Go the F$@% to Sleep?
Posted by Jenna