Eye Inspo
I am fascinated by all of the makeup tutorials that seem to be taking over the internet recently. I think it's amazing how you can literally transform your look within minutes, using just a few different techniques. I know some people say that wearing a lot of makeup is "fake" and "unrealistic," but I think that's totally false, and wearing makeup is an amazing form of self-expression and a display of artistic talent!
Although makeup is something that I love, unfortunately it is not something I'm very good at. Growing up, my mom never wore makeup and my friends weren't very into it, either. So, I was forced to fend for myself and learn by trial and error. As a result, I have probably been doing the same, simple, and not-very-effective makeup routine since I was in middle school. It goes something like: face cream, bronzer, eyeliner, mascara and maybe a hint of blush.
My makeup skills are at the complete opposite end of the spectrum of @LunaFortun – a makeup artist who is changing the game and making people go cray-zay. For good reason! Her looks are amazing and incredibly hypnotizing, proving that applying makeup truly is an art. A recent article on Cosmo online discusses the new obsession, and specifically focuses on her sunset look.
This photo has been retweeted over 85k times, liked over 73.9k times on Instagram, and shared far and wide across cyber-space. Though this is definitely viral-worthy (how did she do this by herself while staying perfectly symmetrical and no smudges?), I think that all of her pictures are just as amazing.
Here are a few of my favorite looks – AKA looks I will never, ever, be able to recreate. EVER.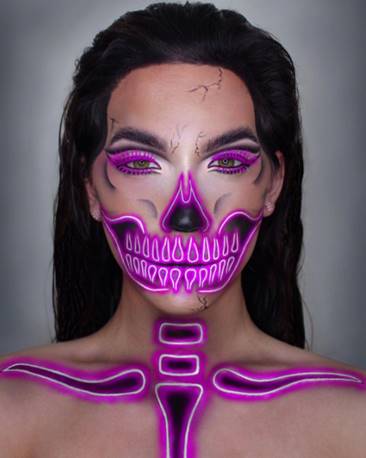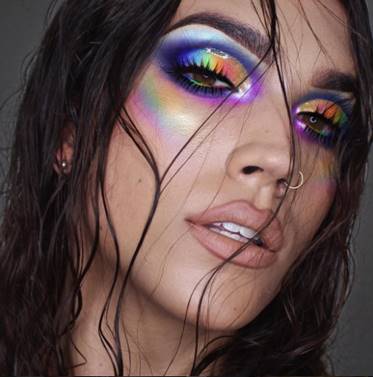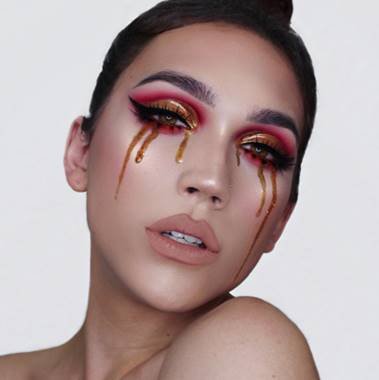 Photos courtesy of @lunafortun
Posted by Ally A.