Fashion: It's Going to the Dogs
Image source PetTastics
Whilst perusing my favorite fashion ateliers online in preparation for fall, I came across a startling discovery: dogs, my dears, are en vogue.
The legendary William Wegman, known for his love of Weimaraners, has teamed up with high fashion label ACNE to create their campaign modeled on…dogs. Really? It has taken me 15 years to finally figure out my size in a world of constantly inflating clothing sizes, do I now have to buy by breed size (excuse me, the Shih Tzu is too small…can I try this in a Labradoodle)? Although you must admit – these suited pups have the "blue steel" look down pat.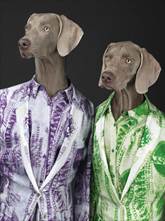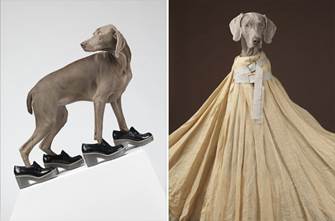 Image source Fashion Foie Gras
Wegmen isn't the only photographer with a predilection for posing pups in human situations. There is a lovely little Coonhound that goes by the name of Maddie who is also skilled in the art of precarious posing. With a recent book launch, national tours, adoring fans and an impressive 280k+ Instagram followers, Kate Moss better watch her back – because really, who wore it best: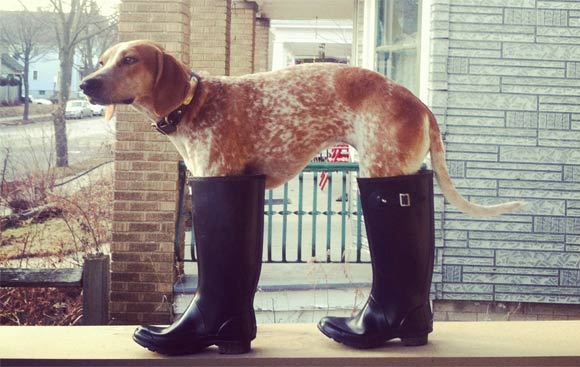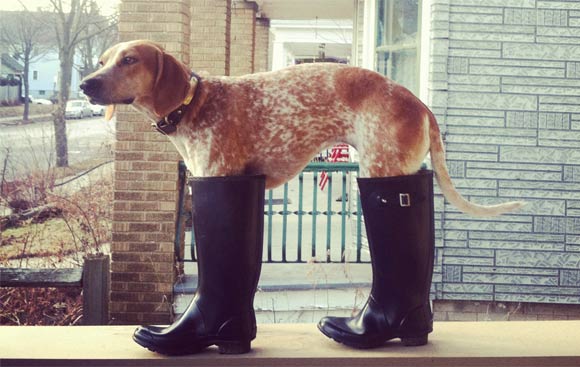 Image source AdornInc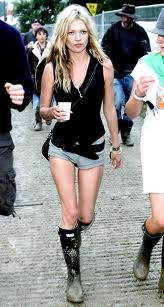 Image source Daniel Footwear
Will Prada stick with legendary model Pivovarova or drop the diva and opt for a posed pup instead? Puppy pros? A can of Alpo and a few pats on the head is all you need to keep the model happy and since they don't have opposable thumbs you probably won't get any cell phones chucked at you. Just be careful the talent doesn't mistake the $2,400 handbag for a fire hydrant.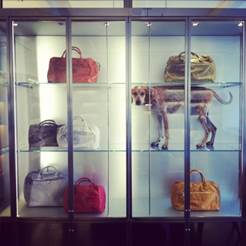 Image source Flush the Fashion
Image source Coco's Tea Party
Posted by Jenna