Fashion Week: Hannah Laverty style
This past weekend I spent my free time scouring Boston proper for a two-bedroom apartment that is reasonably priced, clean-cut, and allows me to walk to work. You know what I found?  That this apartment doesn't exist—especially in the middle of February (is anyone breaking their lease???). Even though I've landed my dream job, I have come to the sad realization that you can't have it all, at least not at 23.
But as I have so aptly learned from my college years, any space can look fabulous with the right accoutrements. And to further my illusion of renting a chic, Carrie Bradshaw-esque apartment (post her breakup with Big in the Sex and the City movie), I have already picked out the ultimate décor to trick out my pad. I only wish they had runway shows for this type of stuff!
For the Living Room: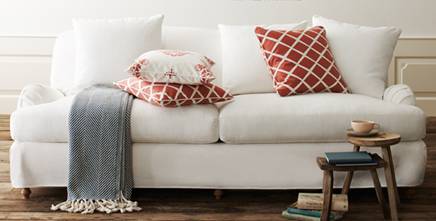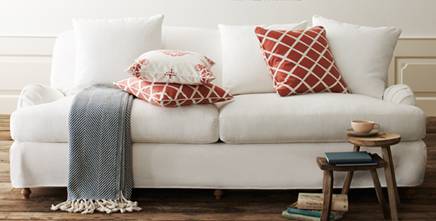 Anything upholstered in Serena and Lily Fabric…but especially this sofa. I love the idea of mixing in different colors and patterns to make such a simple, everyday piece of furniture pop!
For the Bedroom: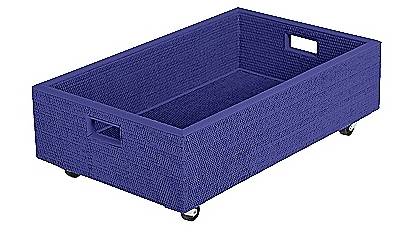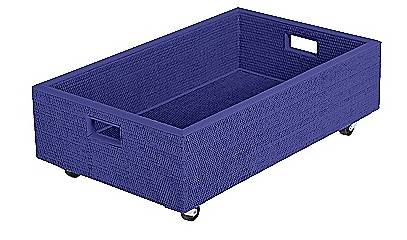 Storage baskets from Maine Cottage
I'm already anticipating my bedroom will be a petite-chambre, so these are perfect for creating extra space where there is none!  AND they come in like 40 colors!
For the Bathroom: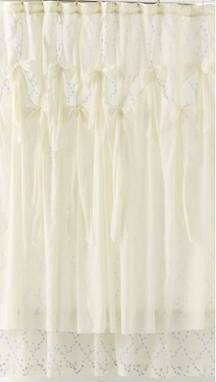 Diamond Falls shower curtain from Anthropologie
Yes…this shower curtain sort of looks like Jane Eyre's underskirt, BUT the subtle details (the bows and the dotted blue accents) make me want to take a long bath.
For the Kitchen: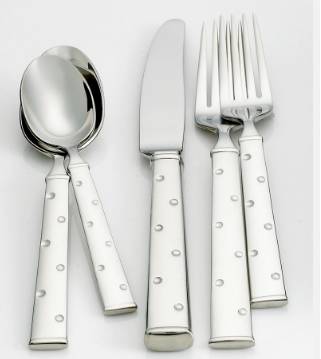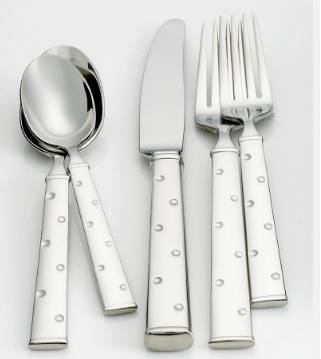 A girl's gotta eat…so I want to do it with Kate Spade silverware! I like my cutlery to have some weight to it, and look how nice and heavy the hilts of this silver looks!  I can already imagine myself stabbing a juicy steak medallion with that fork…
Now all I need is the apartment…and the funds!
Posted by Hannah