Fictitious Dishes
I'll admit it – I marvel at the beautiful table settings in movies and fantasize that one day my dining room table will look like a photo shoot straight out of Martha Stewart Living or a display room in Restoration Hardware. That day is very, very far away. My pipe dreams of having a beautifully decorated dining room (or apartment in general, for that matter) are just that: pipe dreams.
While reading the first issue of Cherry Bombe magazine, I came across graphic designer Dinah Fried's work called "Fictitious Dishes." This collection of photos allow you to enter the lives of fictional characters and see what the meals they ate may have looked like. From Oliver Twist's "Please sir, I want some more" scene, to Alice in Wonderland's whimsical tea party, the photos depict exactly what these characters were described to be eating. Needless to say, these fictitious plates just took my love for a fine-looking table setting a step further than I'd ever imagined possible.
Below are some of the gorgeous plate get-ups designed by Dinah Fried: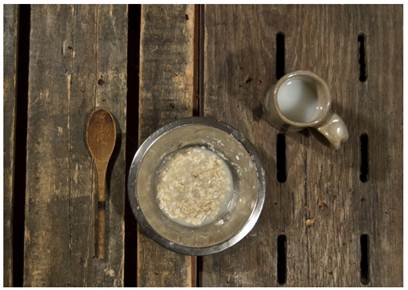 Oliver Twist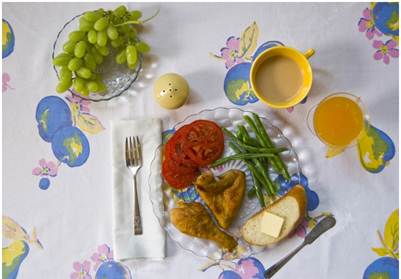 To Kill a Mockingbird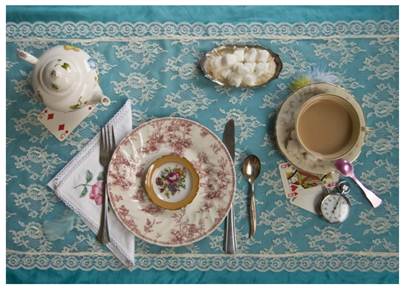 Alice in Wonderland
These photos have inspired me to do some serious interior decorating – or at least rethink my future kitchen purchases. But for now, my wobbly high-top for two, wicker place mats and fake tulips will have to do.
Posted by Nina
Image source Dinah Fried