Five Reasons the Girl Crush is Strong With Ruby Rose
Image source Instagram
Okay, it's been about three weeks since OITNB Season 3 was dropped on Netflix so I think that I am totally fair in spoiling this for all you slow pokes who have yet to start episode 1… this season is dull. Not just semi-dull, but dull-dull. Like I painted my nails and played Candy Crush on my phone the majority of the time waiting for it to be over dull. The only really good thing about this season was the newest character, Stella Carlin, aka America's new girl crush.
Yup, I said it. If you didn't feel weird lesbian tendencies when watching OITNB before, you're now feeling the full effect with the introduction to the dark haired, piercing blue-eyed, tattooed Australian, Ruby Rose.
It's pretty safe to say that you've been living under a rock if you haven't heard her name come up in recent conversation since the season dropped. She's gained a serious following of women who are willing to give up the straight and narrow to explore the "other" side including Chris Brown's late girlfriend, Karreuche Tran.
1. She's strikingly gorgeous. One could only DREAM of having her combination of high cheekbones, light eyes, thick eyebrows, and the ability to rock those tattoos.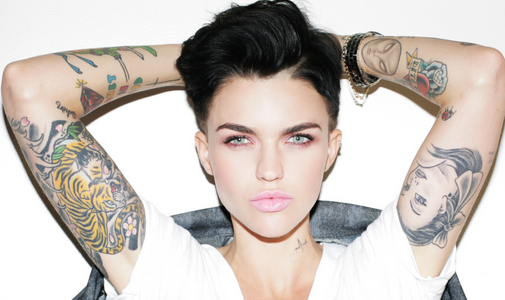 Image source TheGuardian.com
2. She's been continuously compared to the notoriously hated Justin Bieber, but she accepts and embraces it and even went as far as to meet up with him and make all of our dreams come true.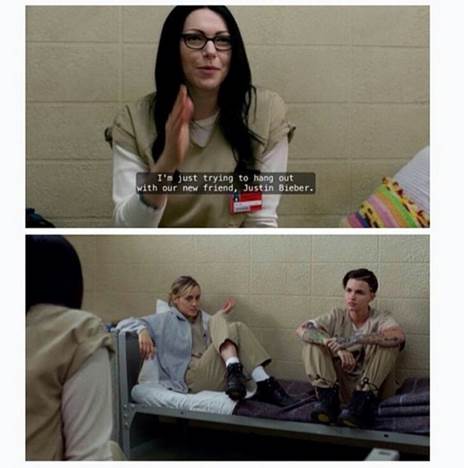 Image source Instagram
3. She's friends with some of our favorite characters of OITNB IRL. Like who doesn't want to be everyday friends with Adrienne C. Moore (Black Cindy), Samira Wiley (Poussey), Yael Stone (Lorna) and Natasha Lyonne (Nicky)?!
4. She successfully rocked a mushroom cut for a good amount of time.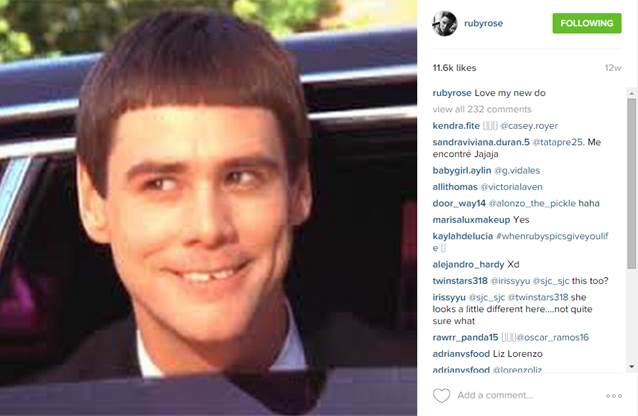 Image source Instagram
5. She's just as open about her girl crushes as we are.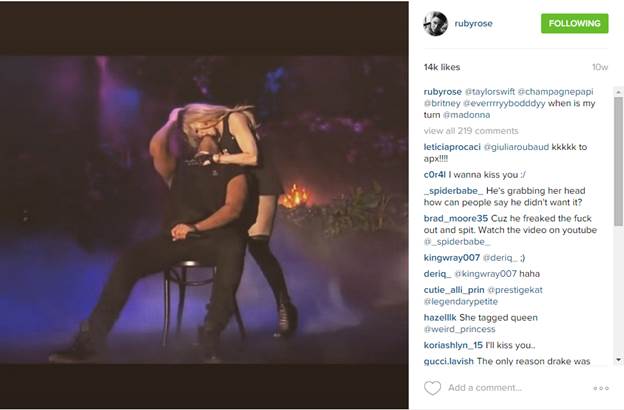 Image Source Instagram
All in all, Ruby Rose seems like she'd basically be the sh*t to hang out with. Although she's already engaged/possibly married, there is no harm in girl crushing. Crush away, ladies (and gents)! And RR: thanks for being the one thing that was actually interesting during OITNB season 3.
Posted by Emily