Flex and the City
image source: Swet Studio
If you've ever looked up the definition of a "love hate relationship" then you know it is defined as "the relationship one has with the gym." Well, kind of. It seems like Merriam-Webster hasn't quite gotten the memo yet, but I'm pretty sure it's understood. The struggle is almost too real when it comes to fitness for most people. Whether it's the lack of time, motivation or funds, sometimes the gym just isn't the move. It's easy to push working out to the absolute bottom of the "to do" list, right underneath that errand you've been meaning to run for the past few months.
Recently, I have been really wanting to channel my inner Fergie and "be up in the gym, just workin' on my fitness." And, I have come to learn that intentions alone can't deliver those rock-hard abs, so it seems like it's time for a different approach. *cue the rocky soundtrack*
Upon this newfound motivation, I decided to do some research and see what my options were. After an hour of scrolling through an endless list of overpriced and overpopulated gyms I was close to calling it quits. Luckily before that happened, I stumbled across a place called Swet, and it was like nothing I'd ever seen before. I mean, seriously, their classes look like some sort of weird science experiment. But hey, if you're a bird, I'm a bird.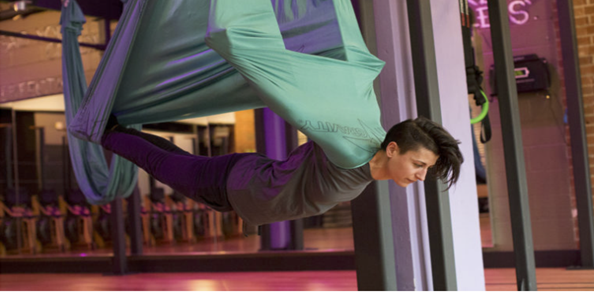 image source: Swet Studio
This South End studio offers some of the coolest classes I have ever heard of, because most of them are anti-gravity. You teach traditional workouts like Pilates, yoga and barre but here, you're suspended in the air. They also offer meditation and restorative classes for those days you 'just can't even' and need some more relaxation in your life. I'm hoping to take a few beginner classes with my sister in the next few weeks to see if aerial workouts really live up to the hype. Fingers crossed that my innate lack of coordination doesn't decide to make an appearance!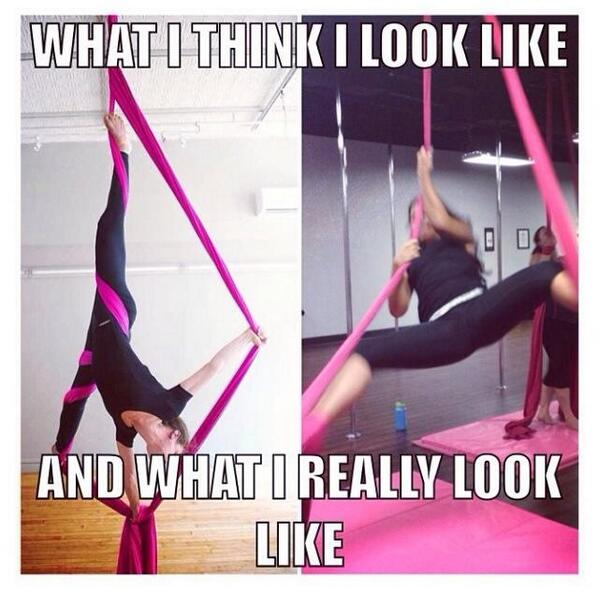 image source: Chicago Now
Posted by Kaylin