#followmeto
We all have those friends; you know the ones who are constantly documenting every moment of the night by snapping pics and uploading them to Instagram immediately. I, too, have been guilty of having to snap a pic of my food before I eat it at a restaurant, then sitting there and stressing out about whether to commit to "lo-fi" or "valencia" (totally different results) as my food gets cold.
While traveling the world with her boyfriend (must be nice), Nataly Zakharova had enough of his antics. She grabbed his arm and encouraged him to start seeing the world from his own two eyes instead of through a camera lens. The result, "Follow Me To", a gorgeous series of photographs of Murad Osmann's girlfriend leading him around the world. I can't even begin to pick my favorite shots, but see a few masterpieces below:
#followmeto The Dead Sea in Jordan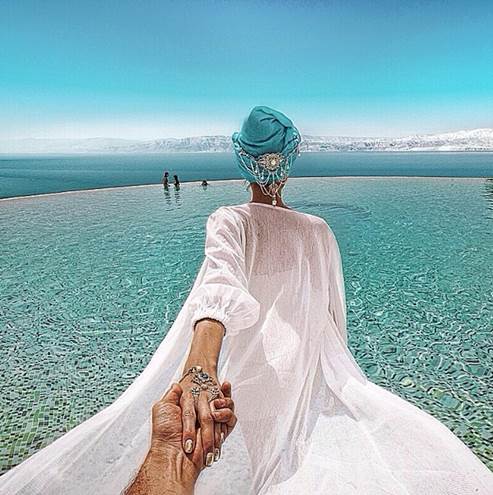 Image source Instagram
This needs to be on the cover of National Geographic Traveler, stat!
#followmeto Brooklyn, NY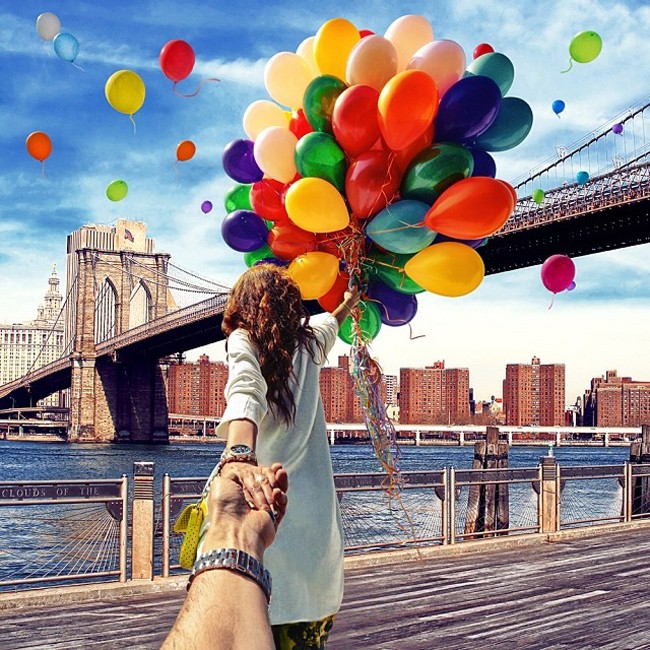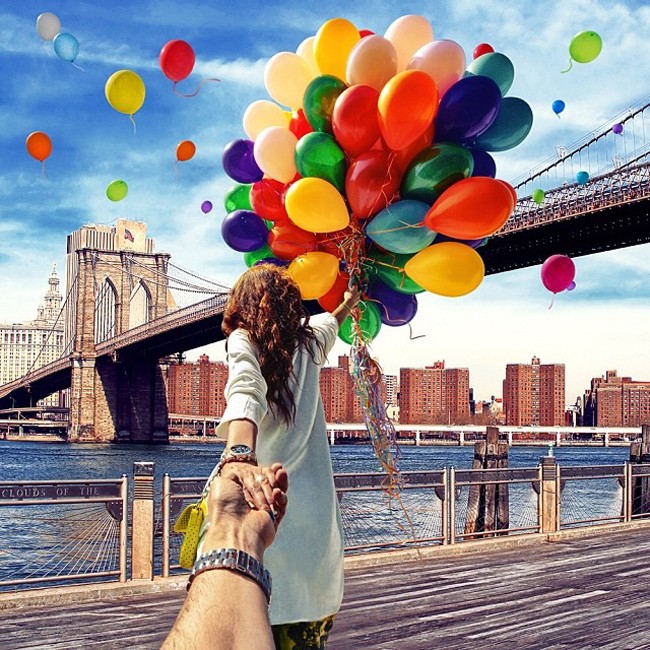 Image source Distractify.com
Who knew the Brooklyn Bridge could be so beautiful?
#followmeto The World Cup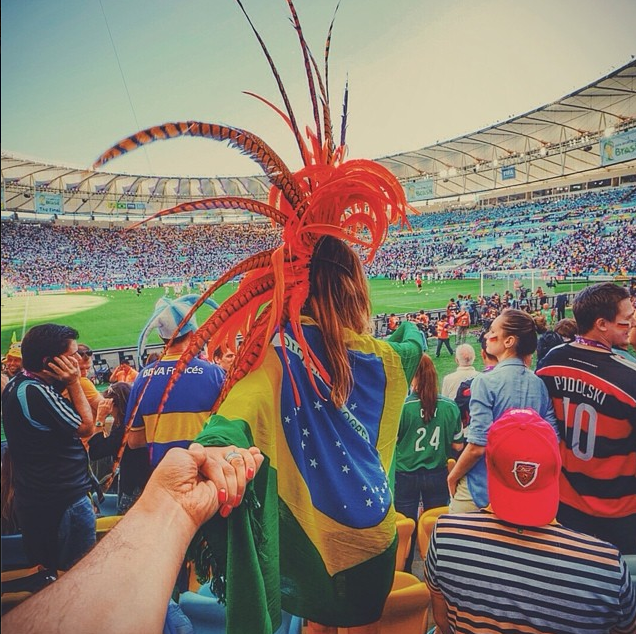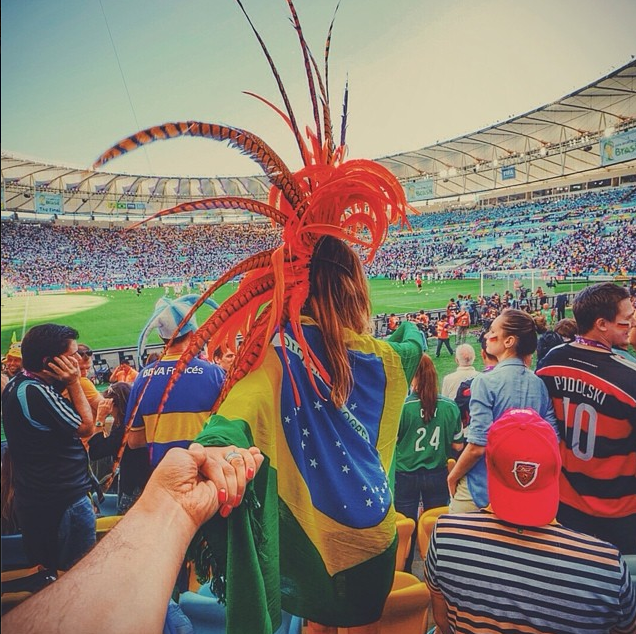 Image source Facebook
Alright, you guys are officially the coolest couple out there.
#followmeto Moscow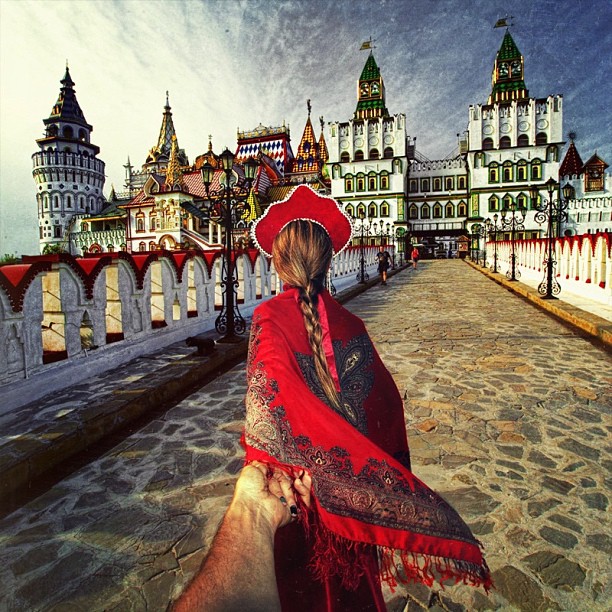 Image source Instagram
Is this place even real?!
Curious as to what Nataly's face looks like?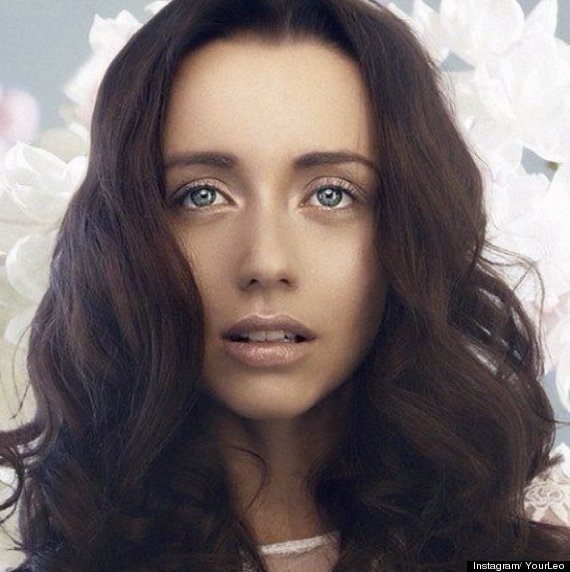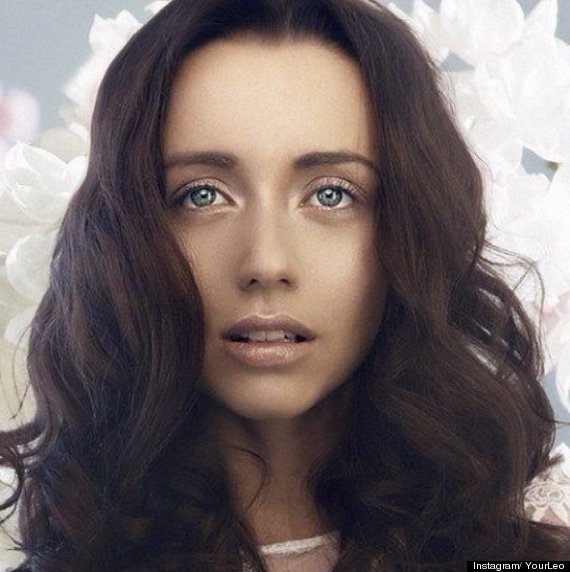 Image source HuffingtonPost.com
Yup, she is gorgeous. I secretly wished she was a butherface, but nope, this girl's got it all; great fashion sense, gets to travel the world with her talented man, and according to a little fb stalking, is now engaged.

Image source Facebook
While I may be a jealous single gal with wanderlust and a lackluster closet, I appreciate the beauty in each of these photographs and hope to see more pictures flood my Instagram real soon. In the meantime, I just may start tugging the arms of some men with cameras…
Posted by Christina