Forbidden Names
Image Sourced on Express.co.uk
Cooper? A pretty cute kids name. Mini Cooper? A car. And thanks to rulings in France, never shall the two meet.
Unlike the United States – which has pretty lenient naming laws with children like Apple, Miracle and well, America – France has the power to reject any name if they decide that it would not be in the child's best interest. Yes, you heard that right – France will not let you name your kid Mini Cooper. Thanks god.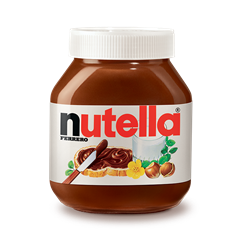 Image Sourced on Nutella.com
Anyways, other names that are also forbidden in France include Nutella (everyone's favorite choconut spread), Price William (because, obviously), Fraise (which means strawberry in English), and Babar (the cartoon elephant in the popular children's book series).
Image Sourced on Fluentin3Months.com
While I'm generally all for folks doing as they please – including naming their own offspring – I would definitely feel bad for a kid who was named Nutella. If you want to read all 17 names that are forbidden in France, and the story behind each, check out this Huffington Post article here.
Posted by Kat