From London with Love
Image source HighSnobiety.com
Let's face it: winter is coming. Boston has already experienced its first snow and the beauty of October is in the past. But rather than focus on the fact that my commute to work will soon look like this, I'm going to keep it positive: it's (almost) the most wonderful time of the year! Note: I promise that was my last GOT reference.
In the spirit of the season, Burberry has launched the most magical, London-y ad campaign of all time. And it just happens to feature 12-year-old angel child, Romeo Beckham.
Ahh the Beckhams…they're pretty much royalty, no? I feel like their sole purpose in life is to waltz around raising the bar for what's considered beautiful in this world. And when I say waltz…I'm not kidding. In Burberry's short film, "From London with Love," Romeo shows off his killer moves alongside an army of beautiful dancing people. According to Harper's Bazaar, "the story captures a boy (a.k.a. angel-child Beckham) delivering the gift of love to a young couple."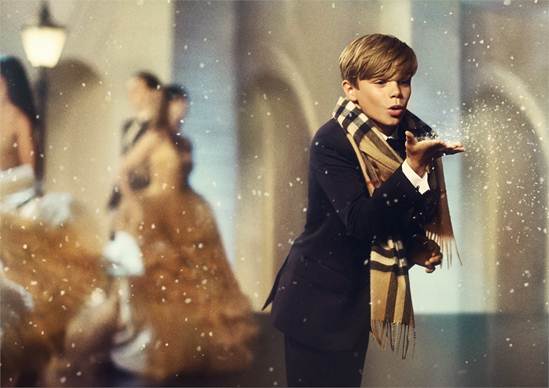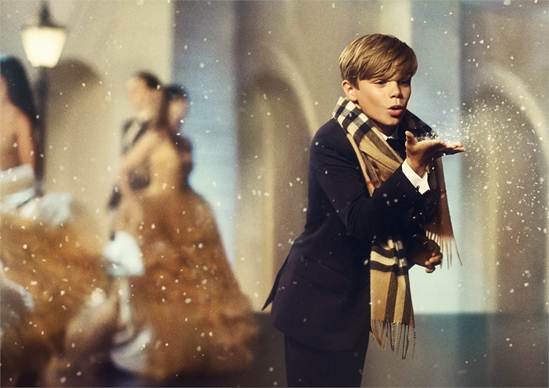 Image source Vogue
Really good stuff.
Treat yourself to 4 minutes and 17 seconds of warm and fuzzy and watch the entire thing. You'll be happy you did.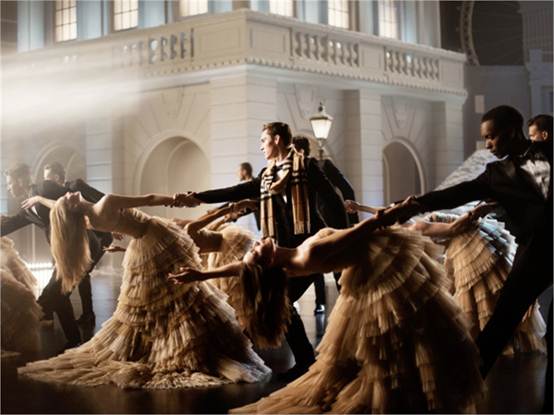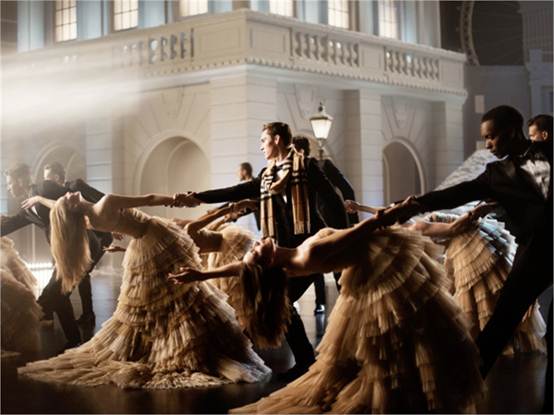 Image source Vogue
Posted by Iman