From Nick Jr. to Nick Sr.
Image source Brokelyn
Like most '90s kids, my childhood was inundated with cartoons, sketch comedy, and lots and lots of slime. I was a Nickelodeon fan if there ever was one, spending every second my poor parents would allow plopped in front of the TV, eyes glued to the screen.
As years have passed, I've watched the lives of my old celeb icons unfold, and the results haven't always been pretty. Nickelodeon always surprised us by spontaneously dropping gallons of green slime onto unsuspecting fans and celebrities, but the real surprise is what has become of Nick's all-star cast.
When Steve, host of "Blues Clues," "left for college," effectively abandoning his aqua-colored comrade, we knew something was up. Rumors spread fast that actor Steve Burns had gone to rehab, been hit by a car, and even died. "If that's what happens when you go to college, I'm not doing it," I thought. Turns out my striped shirt clad role model had left the show to fulfill his "long-held desire to become a rock godlet." In 2003, he released a CD titled "Songs for Dustmites." His bizarre, if not a little catchy song/music video, "What I Do On Saturday" slightly resembles a pop-y Sublime number. In the video, our hero sports a black eye, short hair, and no stripes whatsoever. Oh yeah, and angel wings. Not exactly rock godlet status, but he's still working on it. Steve released his 2nd album, "Deep Sea Recovery Efforts," in 2009.
Speaking of angel wings, have you seen Jamie Lynn Spears' personal website? Yes, those are animated wings on her back. As for the black stuff dripping from her name, I'm feeling a little spooked. Spears, who got pregnant at age 16 and left her Nick show "Zoe 101" to have the baby, was majorly criticized for her teen pregnancy. Being Brit's little sis is a tough act to follow, but Spears recovered from the tabloid bashing beautifully. Her now Instagram famous daughter, Maddie, is adorable and Spears recently became engaged to Jamie Watson. While her big sis is still trying to milk her pop star status, Spears is working on a country album, taking her sibling's song "Stronger" to heart.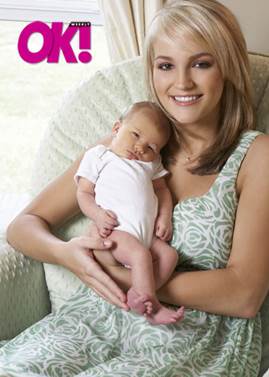 Image source JamieLynnSpears.ca
In probably the most surprising Nickelodeon veteran gossip, "Unfabulous" star and ex-Dooney & Bourke model Emma Roberts was recently arrested in Canada on domestic violence charges involving boyfriend and ex-Disney star (is that even allowed?) Evan Peters. The two were staying at a hotel in Montreal when a concerned neighbor called the cops, who reported that Peters had a bloody nose and bite marks. Roberts was released soon thereafter and the couple told Us Weekly that they are "working together to move past it." Bite marks? Sounds to me like the childhood stars were just making the most of their hotel getaway…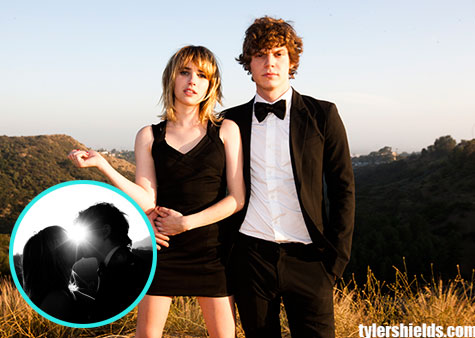 Image source Teen.com
And as for Amanda Bynes…let's let her speak for herself.
Posted by Sienna