From Your iPad, With Love.
In my opinion, handwritten cards should never go out of style. There is nothing better than receiving a thoughtful note from someone on your birthday, a holiday, or any day for that matter! The only problem is that by the time I go out to the store, choose a card, write the note and then realize that I don't have a stamp—the occasion has usually passed. In an age of electronic messaging and easy-to-write e-mails, the likelihood that you will receive anything thoughtfully handwritten is dwindling every day. Before that thought gets you too sad—download the Felt App .
Felt is a new App , created by techie Tomer Alpert that allows you to hand write greeting cards right from your iPad. You can browse cards, choose your favorite, use your finger to write a personal message, and even address the envelope with your handwriting! Felt seamlessly prints all of these things, stamps the envelope for you and sends it off. The product? A high quality, personal message—delivered in 3-5 business days.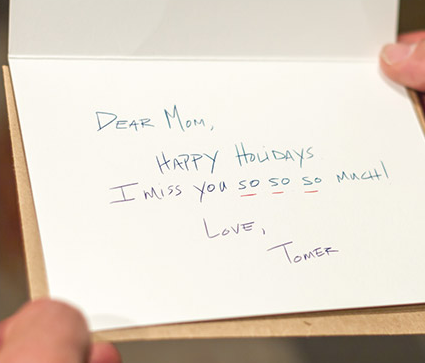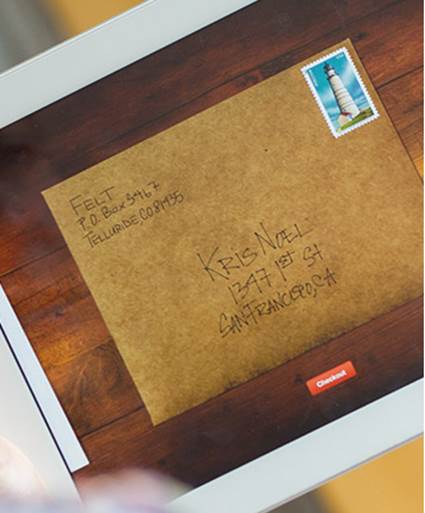 I tried the app out for myself (if you choose one of the Lululemon-designed cards, your first one is free!) and I am hooked. My handwriting looks slightly different, but it beats an impersonal typed note any day. You can choose to write with a variety of pen, pencil and marker tips, as well as a wide array of colors. It took me an average of 5 minutes to choose a card, personalize it, and voilà! It was already sent.
For $4, you can now make your new year's resolution to stay in touch that much easier! And as an added bonus, sending your grandmother a handwritten card will make her stop complaining about the "damn kids with their technology these days!"
Posted by Kelsey