This Fruit is the (Pine)Apple of My Eye
In case you've been living under a rock, pineapples are currently all the rage. Featured in home décor, on cell phone cases, apartment walls and even as tattoos, the tropical fruit is the current symbol of the trendy millennial – and it's likely not going anywhere soon.
I will admit that I am a big fan and supporter of the delicious trend. And, because I've had my eye on it for a while now, I am here to share just a few of my fave pineapple items.
Wall Art
Lucky for that bare wall in your kitchen, pineapples are all over home décor sites right now, and these pieces are sure to add some tropical flair to your abode.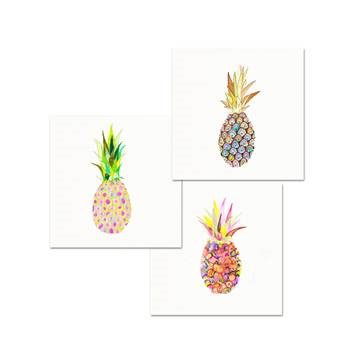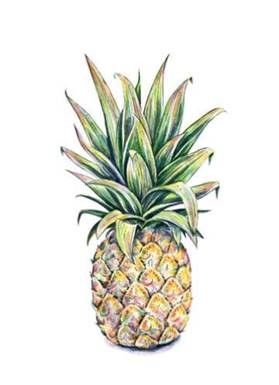 Pineapple Cocktail Shaker from Wayfair
Looks chic on a bar cart or as a statement piece on a shelf or table.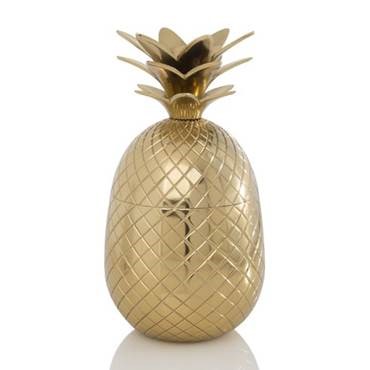 Golden Stud Pineapple Earrings from World Market
For 10 bucks, these sweet studs are a steal!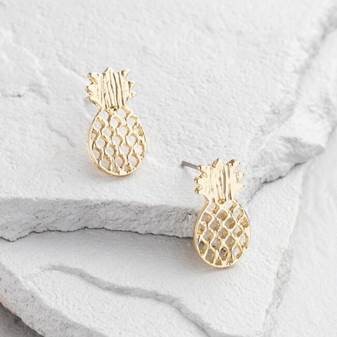 Sonix ClearCoat iPhone Case from Verizon
Looks FAB with a rose gold iPhone (take it from me – I own it).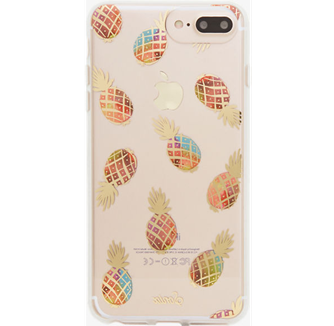 Ananas Trinket Dish & Clips from Anthropologie
Your desk needs this adorable catch-all tray.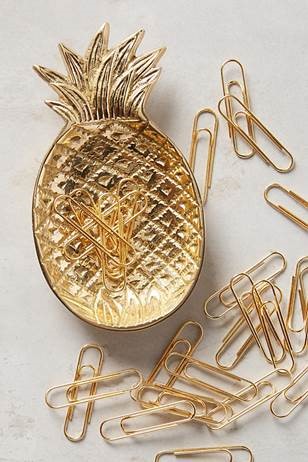 Sunnylife Pineapple Float from Bloomingdale's
You'll be the most popular person at your next pool party.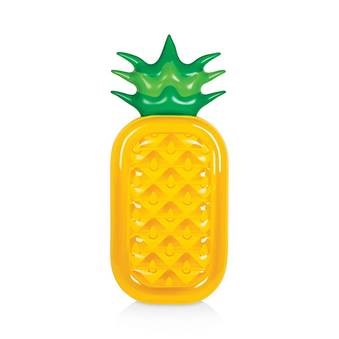 Spaghetti-strap Dress from J.Crew
Could there be a cuter summer dress?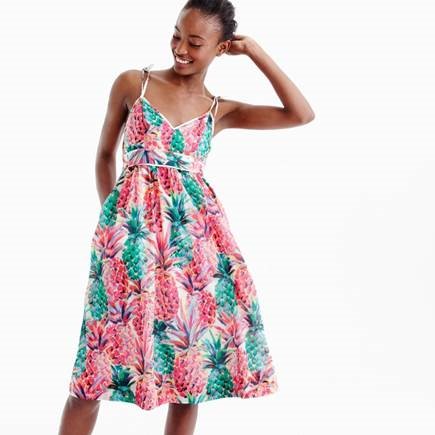 Pineapple Print Organic Sheet Set from Pottery Barn
My bed needs this set immediately.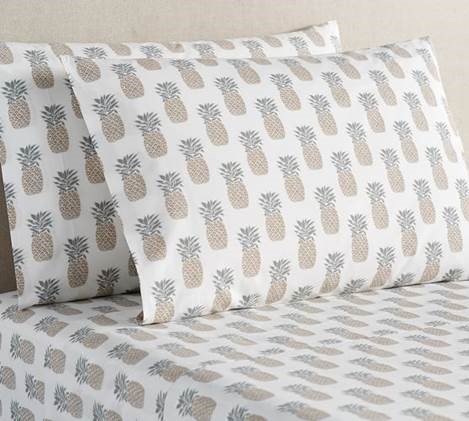 Disclaimer: marlo marketing is NOT receiving a profit from the sale of these items (though we probably should be).
Posted by Erin D.