Fun Sized Fashion
Image source Style.MTV
Impeccable dressers never fail to impress me. It's not that I'm not interested, it's just that when it comes to shopping, I'm lazy AF. I recently signed up for, and now swear by, monthly fashion delivery service Stitch Fix. It's awesome. They basically give you a quiz, follow your Pinterest account, and send you five things that match your style once a month. Keep what works, return what doesn't, avoid unflattering neon lights.
I cannot wrap my head around having the time, organizational ability, and actual interest in shopping that having a covetable closet requires. Not to mention the thick skin and unshakeable self-esteem that I assume all shopaholics must have. Nine times out of 10, I put something on and am motivated to go on a three-week juice cleanse. Said juice cleanse has never actually happened, but trust me, I've strongly considered it.
The only time this doesn't happen is when I'm shopping for shoes. Shoes, my friends, will never make you feel fat.
Given the fact that I can barely dress myself, I am doubly impressed when I encounter kids that are dressed to the nines. The fact that these people put in all this effort to dress their offspring in duds that they will outgrow within 3-4 months (MONTHS!), blows my mind. Seriously, who are you and what do you do for a living? And what do you do with the clothes once they've been outgrown/vommed on/slathered in jam? (Unrelated, but while we're at it: what is it with kids and jam?)
Case in point, Savannah Soutas and Michelle Foley, BFFs and moms to BFFs-and-fashionistas-to-be Everleigh and Ava. I'd be dubious about their life choices if their Instagram weren't so darn cute. Check them out below, hit up the Buzzfeed that inspired this post, and then go get your "Aw!" on by following @foreverandforava.
Loving the juxtaposition of the glitter bows and bad-ass gladiator sandals, ladies! (My wardrobe sucks but I have spent enough time with lady-mags to know that you need to balance this stuff lest you look like Zooey Deschannel.)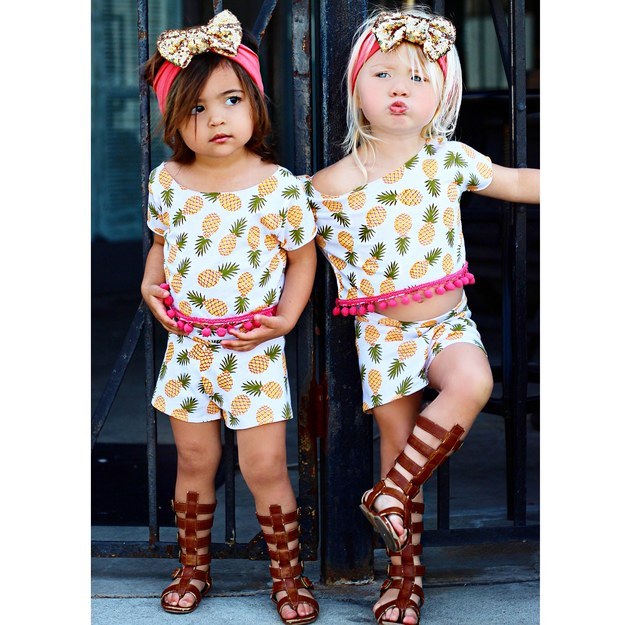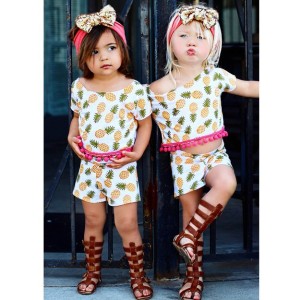 A casual, yet classy, trip to the beach: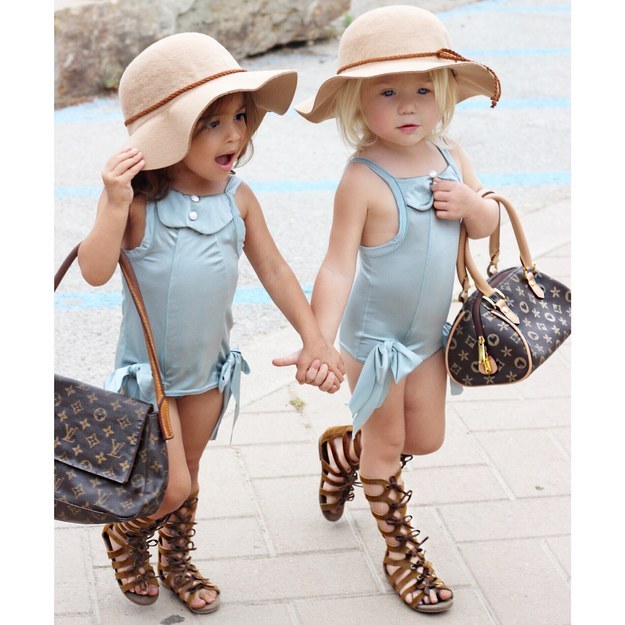 Strutting off into the sunset: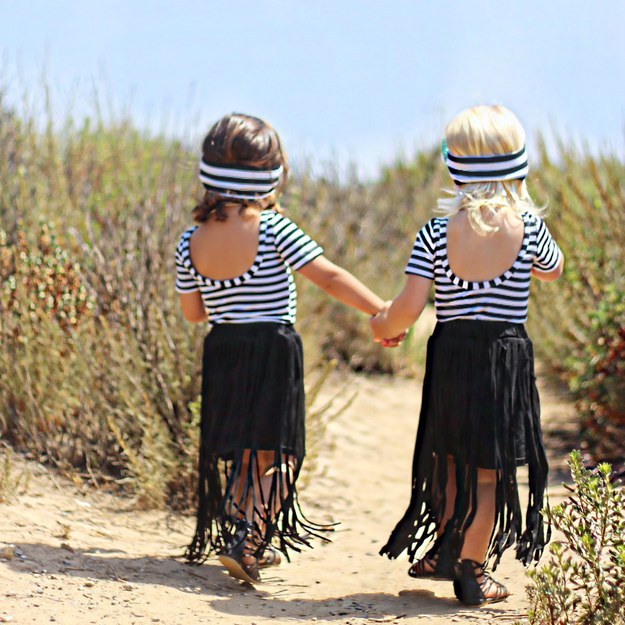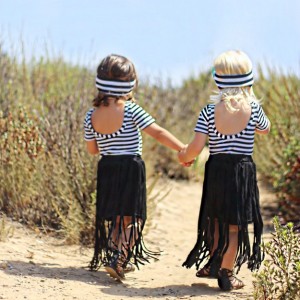 All Image source Buzzfeed
Posted by Erin K.