Getting Paid to Drink Wine…Where Do I Sign Up?
Image source Twitter
Matt Bellassi at Buzzfeed has my dream job. He sits at his desk at work, drinks a few glasses of wine, and then hilariously rants about all things adult. His videos have become so popular he has become verified on twitter, and for good reason. I mean, he tells it like it is AND he is a Beyoncé fan (Queen B is his background on the page too).
But getting back to his videos, it is a weekly Buzzfeed web-series released on Wednesday's called "Whine About It" with topics ranging from The Worst Things About Weddings to Reasons Outside is The Worst — each uniquely funny and pessimistic. Below I've posted a few personal favorites and a little blurb about them.
The Worst People at Every Restaurant – because we all know that one a**hole who takes all the bread in a shared basket for the table. I'm glad someone finally spoke up about this.
The Worst Types of People on Instagram – only thing I have to disagree with is that ALL dogs are cute so go keep Instagramming, sorry Matt!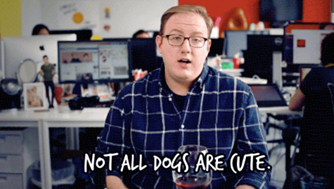 Image source Buzzfeed
The Worst Things About being an Adult – because bills these days include burritos and paying extra for that guac. Maybe now employers will know we need a raise to budget for this!
So now on Wednesdays when you're sitting at your wine-free desk job, watch "Whine About It"  and raise your (imaginary) wine glass , Cheers!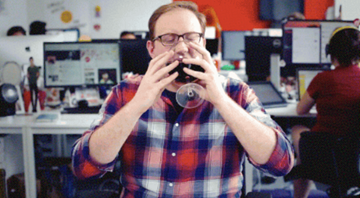 Image source Buzzfeed
Posted by Allison S.