Girl Power
While waiting for the bus last night, a group of girls, no older than 13, strutted their stuff down Boylston Street in outfits composed of less fabric than my undergarments. While at first I tilted my head in confusion, I then began to realize how hard it must be for girls to find role models these days. In a culture bombarded by Miley Cyrus' "I don't give a s@*!" attitude and Victoria's Secret models plastered on the television every two minutes, I couldn't blame these girls for not realizing that they forgot to put pants on that morning.
Luckily a new generation is brewing (not to say that I've given up on the current one) and my hope is that a fresh batch of powerful women will emerge. Eunique Jones has these same aspirations and has created the campaign, "Because of Them, We Can." While this project originated from inspiration behind Black History Month, Eunique took her campaign further and recognized strong women in history as well.
The mission of this campaign is "To educate and connect a new generation to heroes who have paved the way." By taking pictures of young girls dressed as inspirational women in history, a beautiful message transpires that allows girls to understand that they can do more than nakedly swing on a wrecking ball for all to see.
Below are a couple of my favorite photos from the campaign, but check them all out here!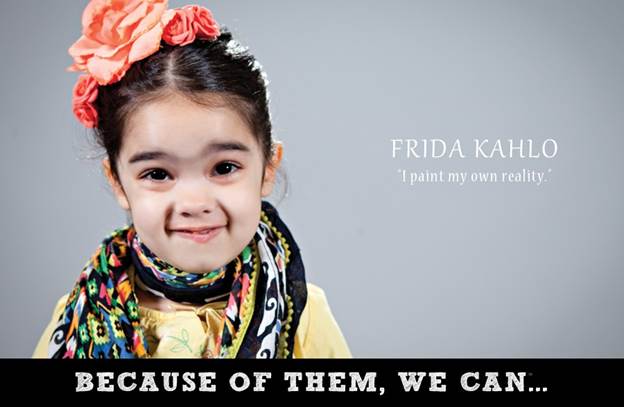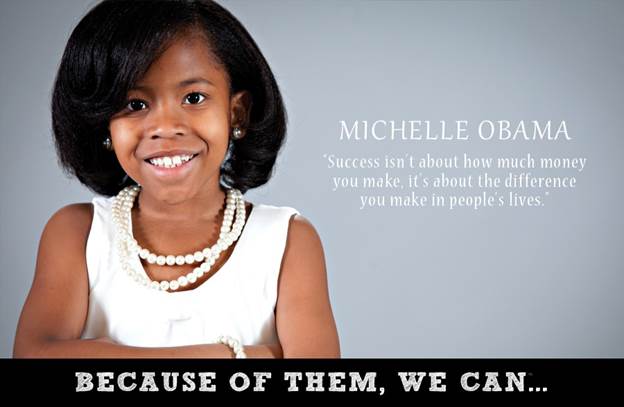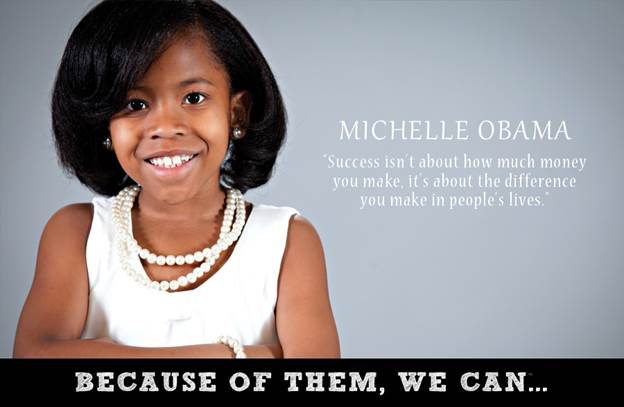 Images source Distractify.com
Posted by Christina