Glitter Lips – Don't See This Ending Well
Image source Instagram.com
Whether your lips are plump and collagen-filled or thin and almost non-existent, there is a new lipstick trend to accent your #onfleek brows and contoured face – glitter lipstick. This new beauty trend runs the gamut from glitter lip liner, glossy glitter and all the way to ombre.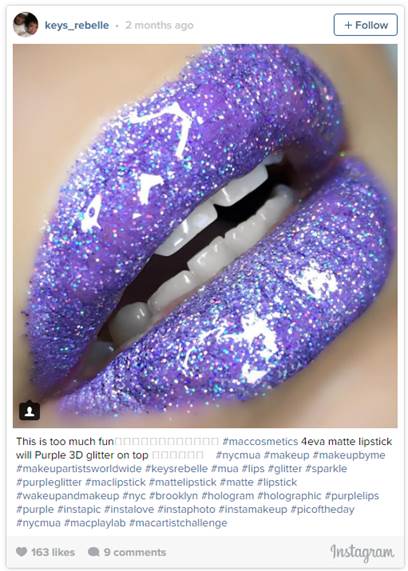 Image source Instagram.com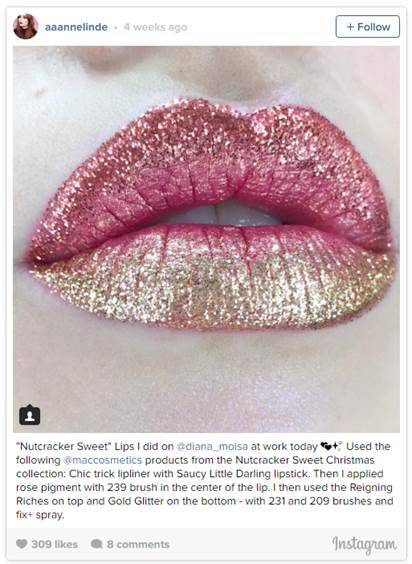 Image source Instagram.com
While I am #blessed with what I call a Jay Z lower lip and love any new trend that has to do with my back talk (yes that's slang for lips – I looked it up), I foresee this trend as a serious conflict to cuffing season. Plus, I finally just succeeded in getting all of the glitter from holiday gifts out of my life, not sure I'm ready to take this challenge on.
Posted by Emily