Glitter Pits…The Trend That Almost Definitely Stinks
You may have noticed that we have an affinity for the glitter trend here at marlo marketing – I mean, what PR gal doesn't like a little sparkle? First came the hipsters sporting glitter beards, followed by crazy colorful glitter roots and now the latest trend, glitter pits.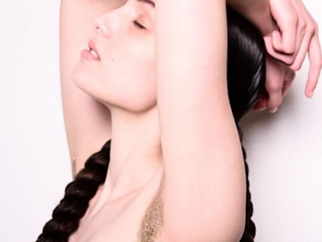 Image Source Bustle.com
Feminism aside, dusting your underarms with glitter or sticking sparkly shapes to your five o'clock pit shadow seems pretty damn impractical – it is sweater season after all – not to mention uncomfortable. What happens when you put your arm down after applying gel or a light adhesive? What if you start sweating? What if one of the corners of those little sequin stars stabs you? I don't personally plan on finding out the answers to any of these questions, but I can imagine this is one sticky, smelly, sparkly mess.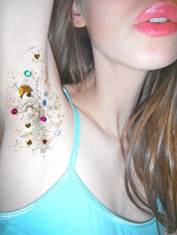 Image Source BoredPanda.com
In my book, the glitter trend is 1 for 3 (while totally ridiculous, there's just something about guys and glitter). Not only does the trend get worse with time, but it also seems to be headed south.  I hate to think what body part people will put sparkles on next…
Posted by Amanda
Posted By: blog