Google Maps Art
I love Google Earth. When it first came out, I spent a good seven sedentary hours traveling around the globe: That's what my lake house looks like from space! Oh, hey that's the Coliseum.

It was pretty amazing. Eventually, I started to tire of Googling/goggling famous and sentimental places. Was this due to Google Earth fatigue? Is it possible to look at things from the sky so much that they stop being spectacular? I mean, it's certainly possible.
Then, a game changer hit: The Tumblr, Satellite-Tourist. Jenny Odell, the genius behind Satellite-Tourist, travels around the world finding really interesting things, like this, only using Google Maps:
The line to get into Versailles.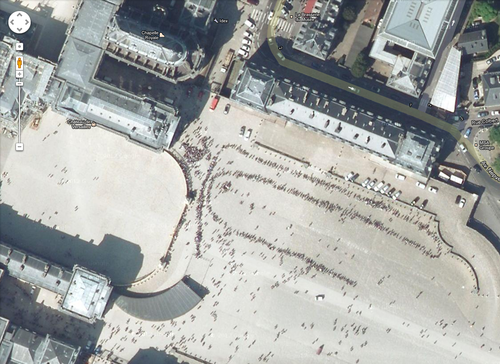 Image source The Satellite-Tourist
Or, this rainbow plane.
Image Source The Satellite-Tourist
But that wasn't enough for Odell (overachiever). She started making art out of what she found.
"137 Landmarks"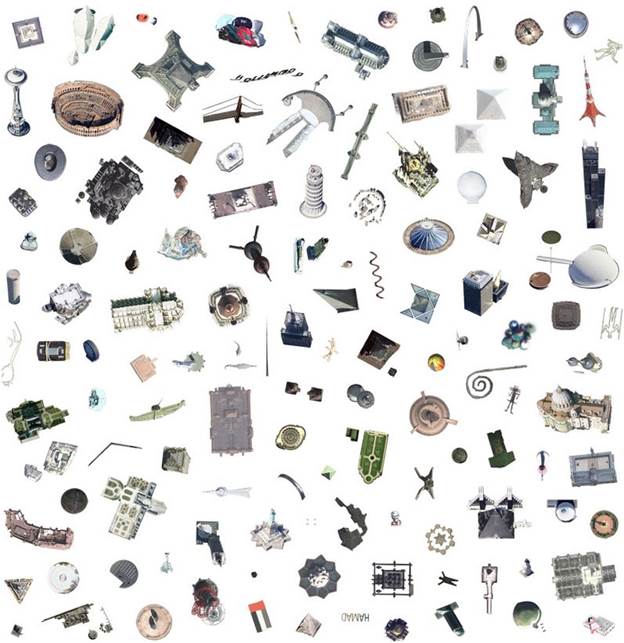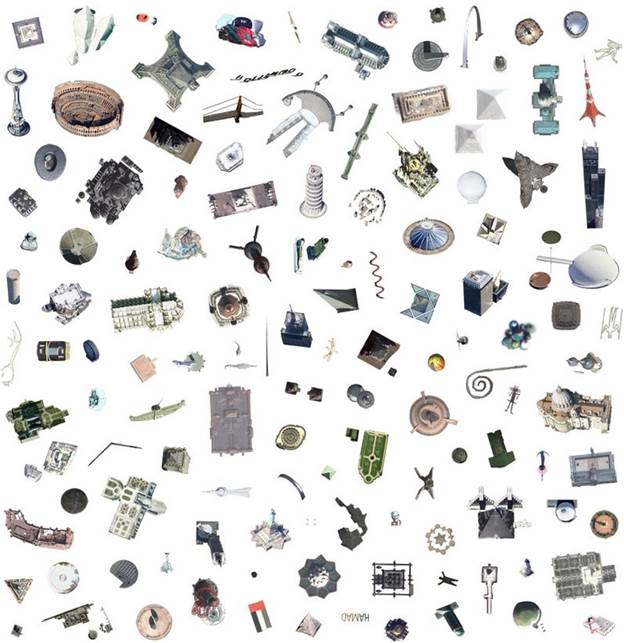 Image source The Atlantic
"120 Stadiums"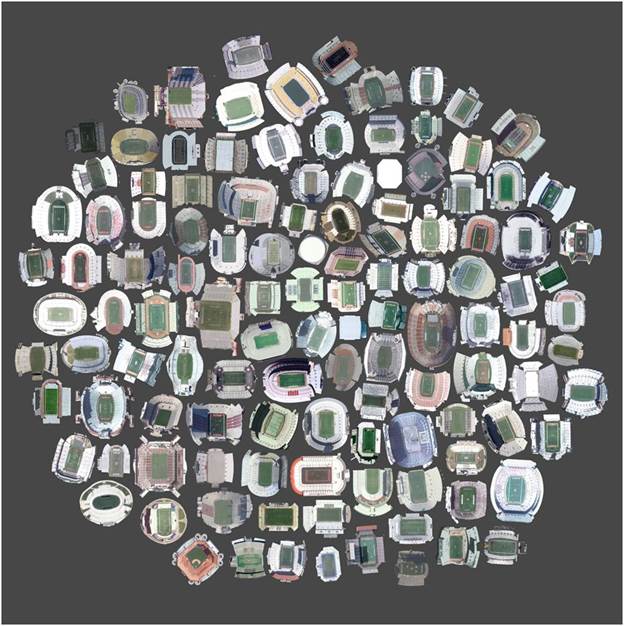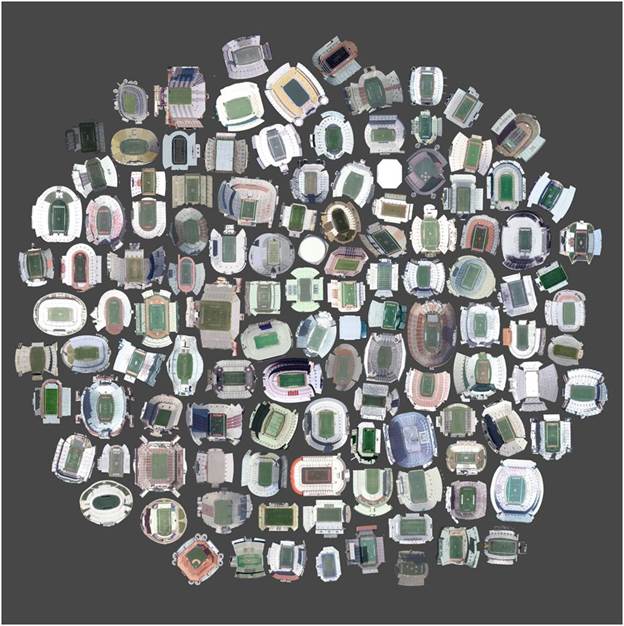 Image source The Atlantic
"964 Round Parts of Wastewater Treatment Plants"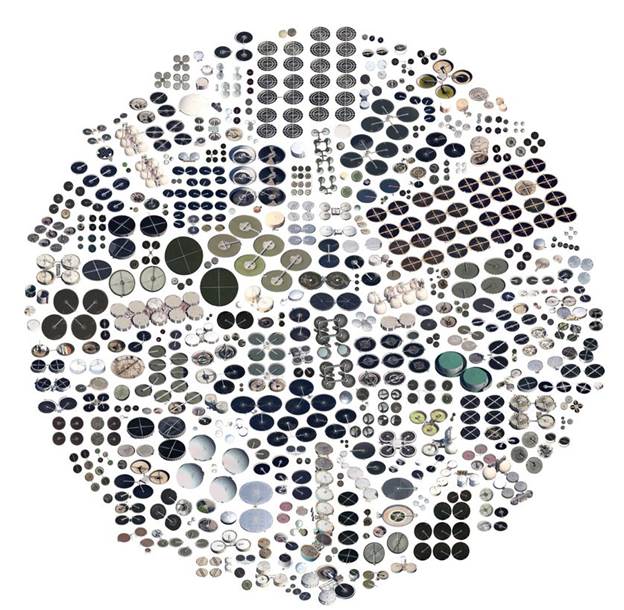 Image source The Atlantic
How cool, right? I hope she makes one strictly of broken down MBTA trains! Yes, I'm still bitter from my morning commute.
Posted by Ben