Gravity: 1, Model: 0
Image source HuffingtonPost.com
You know the saying: every time a model falls on the runway a pair of Jimmy Choos shudder and die. Ok, so maybe that's not how you remember the childhood saying but bear with me. It happens at least once a year – the world's most willowy and seemingly agile women float down runways on precious designer stilts, perfectly rehearsed and timed, until one of them eats it. This year it was a model at the Elie Sabb show who took a tumble that was heard around the world and lauded as one of the most graceful and swan-like dives in recent runway history. Perhaps this is why many designers opted to clad their little lanky angels in Birkenstock-esque footwear for Spring 2014?
These fashion show faux pas have become almost iconic in recent years – who can forget one of our favorite TV falls, the Carrie Bradshaw "Fashion Roadkill" plummet from Sex & The City: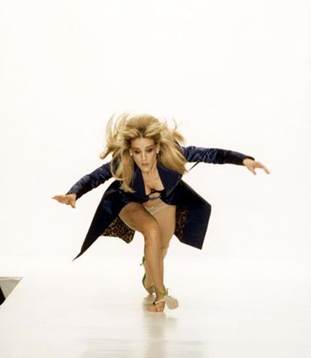 Image Source neverunderdressed.com
Let's be honest. We love a good fall, especially when it's a member of our Glitterati that's hitting the pavement, or in the case of America's sweetheart J-Law, the red carpet at the Oscars. Now let me be clear – I don't want you all to think that I let out a gleeful hyena cackle every time I see someone lose a fight with gravity (unless it's my tough boyfriend who refuses to wear appropriate footwear during a Boston Blizzard, yep, still laughing about that one) as I am an admitted frequent taker of tumbles myself, with a specialization in falling UP the stairs.
But seriously, we all know the real reason you are looking forward to watching the 2014 Winter Olympics couples figure skating is not this: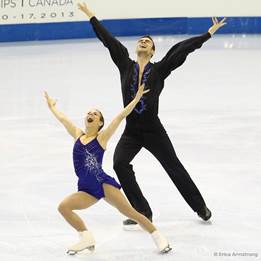 Image source YummyPlants.com
But this: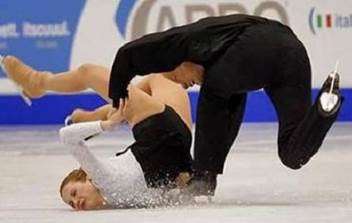 Image source Games.postmedia.com
Posted by Jenna