Happy Twitter-een.
Image source Logomyway.com
I have always been a full supporter of all things Halloween. Every year, I wait anxiously for the 31st of October, to see what will be the go-to costume of the season (not the biggest fan of this year's inevitable Miley costume).
With the popularity of social media at an all-time peak, it is no surprise that Twitter is the home to one of this coming Halloween's bizarre trends. An abundance of Twitter users have been changing their username to incorporate some aspect of the holiday. The point of this? Couldn't tell ya. Seems completely pointless, so it's a shocker that this trend has caught on. Nevertheless, it's interesting to see what odd identities people are leaning towards.
Among the Halloween-themed names:
1. The clever addition of the term "jack-o-lantern." (I can't say I wouldn't do the same thing with my low level of creativity.)


Image source Twitter
2. The unique choice of "All Hallows' Steve." I'm a fan. Apparently, everyone else is as well.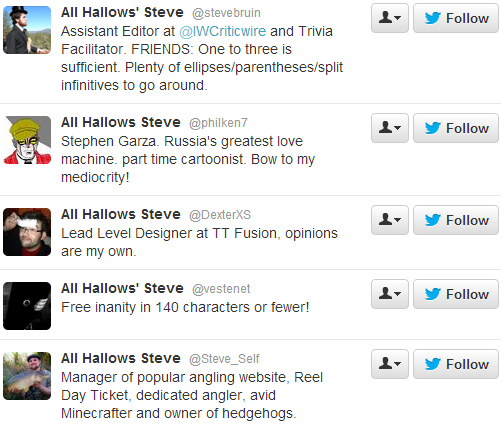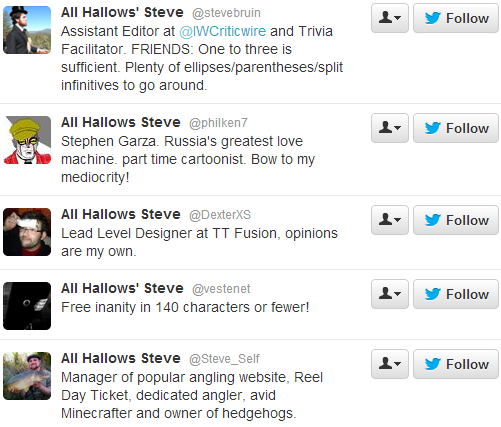 Image source Twitter
3. "Boo!" Ingenious. Scary? Not so much.

Image source Twitter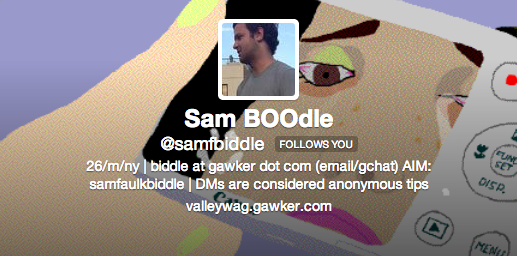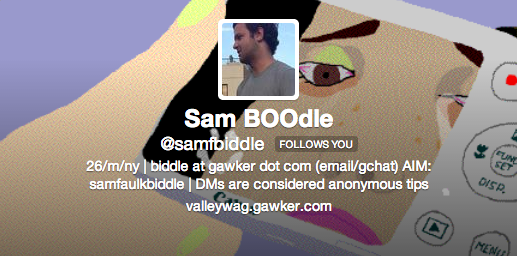 Image source Wired

4. "A ghost." Keeping it simple, Lindsey. I like it.

Image source Twitter
Now, the question is – are you going to dress up your Twitter identity this Halloween? I am still undecided, but I may just save myself the time and energy and devote it to something more important (like deciding what my last-minute costumes are going to be!)
Posted by Allie