Headphones Project
I am a firm believer that music makes everything better. I always seem to have something playing in the background – a little soundtrack to my life, if ya' will. My "workout" Spotify playlist is a necessary accompaniment for my morning runs; I have the "good tunes" on shuffle while walking to work to pump myself up for making #mShit happen; then, once at the office, I put my ear buds in and cue the Pandora when I need to concentrate on press releases, pitches and other necessary writings that make up my days as a publicist. My tastes in music are random – from classic rock (Van Morrison's Caravan is one of my absolute favorites), to epic 80's ballads. Top 40 hits are an obvious choice when the mood is right, while Broadway tunes also make an appearance (Les Mis "On my Own" gets me every time – the Frances Ruffelle version, not Anne Hathaway's attempt). Your guess is as good as mine as to what I will be listening to at any given moment – even while writing this I've listened to Bruce Springsteen, followed by The Fugees, and on to Alison Krauss.
Prior to moving to Boston, I lived in NYC where everyone you see has headphones in as a way to block out the noise and not focus on the 19739027029367023029032 people who are constantly in your way. That said, I can see how people think that the iPod has made us a bit less friendly, because gone are the days of striking up conversations with randos in line, when everyone has headphones in as a way of saying "don't talk to me."
So when I stumbled upon "The Headphone Project" blog the other day, I found it to be a creative way to a) be social (passively, via the Internet, of course!) b) learn about people and why they listen to what they do and c) hopefully add a few more songs to the ol' playlist.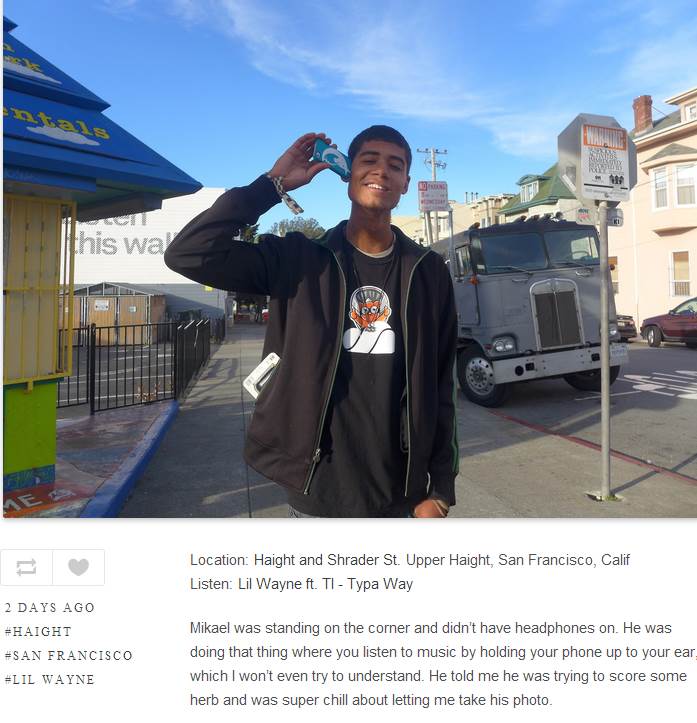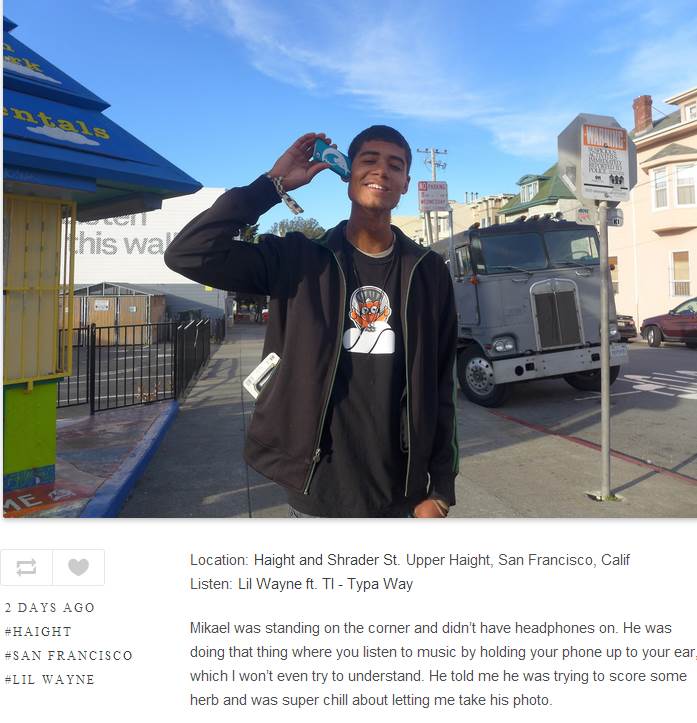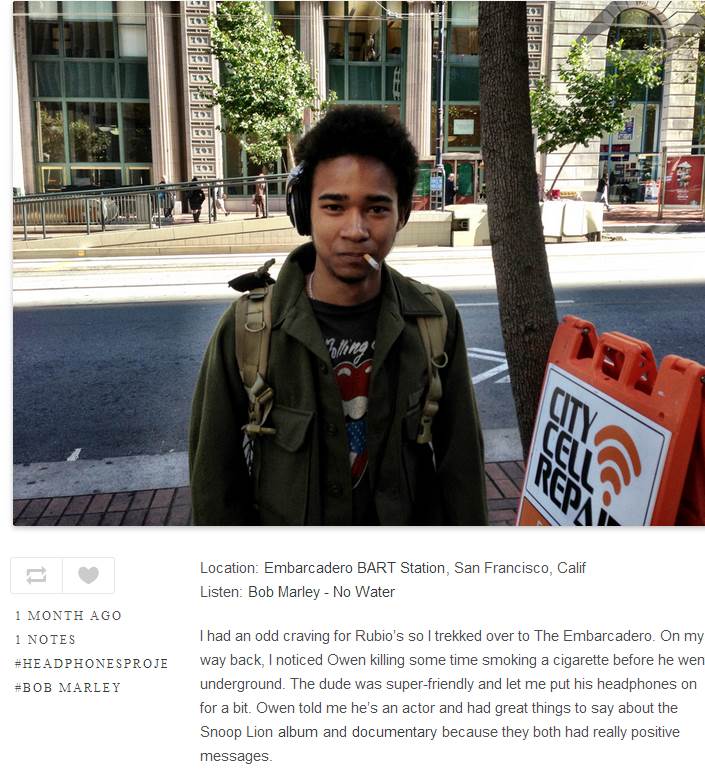 Images source Headphonesproject.com
I like the idea of reaching out to people and connecting over music. Who knows, maybe next time I'm waiting for a light to turn green on Boylston Street, perhaps  I'll risk looking like a creep and ask the first person I see what they're listening to. And if it's a hot dude, even better!
Posted by Laura