Hey, Metalheads Like Kittens Too
Image source KeepCalm.co.uk
I'll admit, among my group of friends I've often given myself the inevitable moniker of "Crazy Cat Lady" when referencing my future. Despite the fact that I don't particularly like or own any cats, it sometimes seems to be a fitting glimpse of my life ahead when I'm throwing a pity party for one. Me. Alone. Lots of cats. And outfits that consist of elastic waistbands and what can only be described as varying degrees of ugly Christmas sweaters all year long. I don't hate it.
Somehow, cats have become attached to this gloomy fate often joked about by single women; however, the soon-to-be-released book Metal Cats may have many taking a second look at the fluffy pets. Cats ain't just for crazy old ladies anymore, they're also for metalheads. The book features photos of some of the most hardcore men around posing with their beloved pets: cats. Never before has a book seen so many tattoos, piercings and kittens in one place. And I don't hate it.
A quick preview:
I wonder if "DJ Blackhawk" of Atriarch gets some of his makeup inspiration from his pal Fred.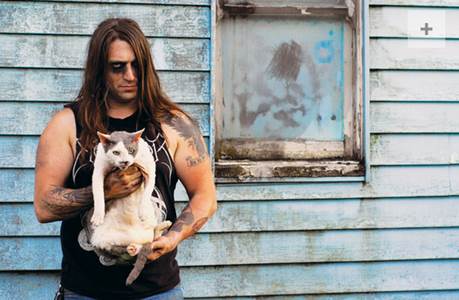 This kitten doesn't seem afraid of his Black Metal Comedian owner but I admit…I am.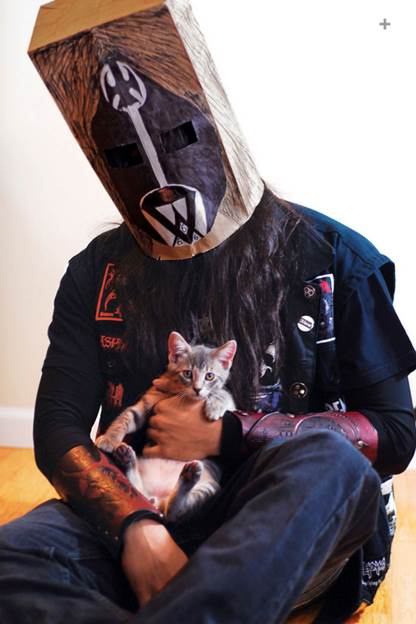 Ok, this adorable feline may just be the one to convert me to a cat person.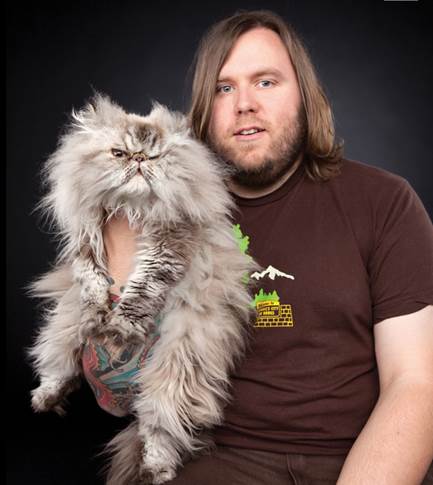 It seems fitting that a member of the band Super Happy Story Time Land would have a cat named Jack Bunny.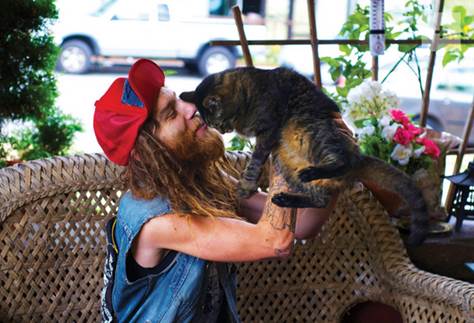 If nothing else, the book may be inspiration for those looking for cat names that step away from the traditional Mr. Speckles or Snuffy. Perhaps, Cascadian Winter?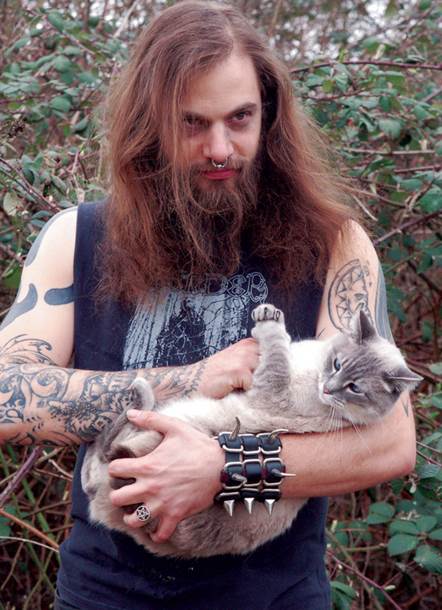 Or Freya?
Images source Nymag.com
Crazy Cat Ladies do not fear, the metalheads are here and they're standing proud with their cats at their sides. Or on their backs. Or cradled in their arms.
Posted by Amy