Hole-y Cheese!
Image Source: Bustle
You've heard of an oat milk shortage, an avocado shortage… but have you ever heard of a cheese surplus?
According to NPR, good ol' America is experiencing a 1.4 billion-pound cheese surplus. While cheese consumption has soared over the past several years, it hasn't been enough to keep up with American dairy farmers who have been over-producing milk, which is regularly being made into cheese to prevent it from going to waste. Combined with the fact that less and less Americans are consuming milk (hence the tragic oat milk shortage), 2019 is sure to be our cheesiest year yet!
Embrace your inner Liz Lemon and say helloooo to the year of the cheese plate!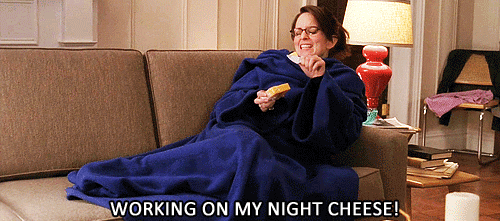 Image Source: giphy 
Posted by Katie