Home is Where the Chips Are
Every now and again, I'll show some love for my home state. I'll make a Soprano's reference, complain about how Boston doesn't even know a good bagel and vehemently defend the fact that the Jersey shore is, in fact, the best beach on the planet (and nothing like the show!).
But this year, Lay's annual "Do Us A Flavor" contest is solidifying your hometown pride in the best way possible – as a flavored chip. Every year the brand asks its loyal fans to submit new flavor ideas. In the past, they've had crazy flavors from Cappuccino (gross) to Wasabi Ginger (actually pretty good) and Chicken and Waffles (outrageous). This year though, Lay's asked its fans to submit a regional flavor of their choice, and the finalists have just been announced.
First up is Southern Biscuits and Gravy, a savory (?) concoction of doughy biscuit flavor with sweet southern gravy.
Next is Greektown Gyro… Honestly, I'm a little confused by this one, because what region is this technically from? There are lots of Greektowns (Detroit, Chicago…). Anyway, having a hard time imagining transforming lamb and tzatziki into a powdered flavoring but will keep an open mind!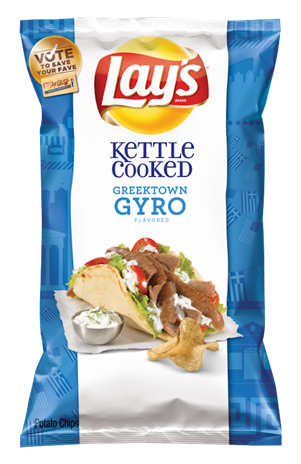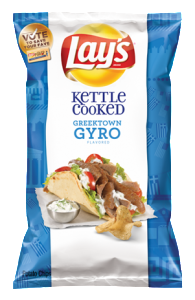 Next up, New York Reuben. I could probably get down with this one, even though chips are really meant to be served alongside a Reuben, not as the main course.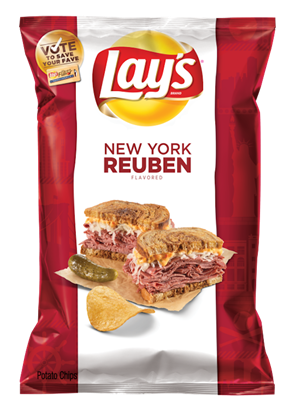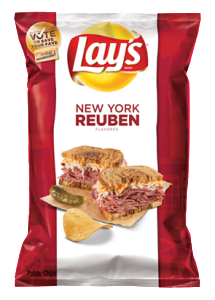 And finally, West Coast Truffle Fries. YUM. These sound like the clear front runner to me. Although is it really a stretch to make a fry (made of potatoes) into chip form (also made of potatoes…)? Doesn't seem that hard!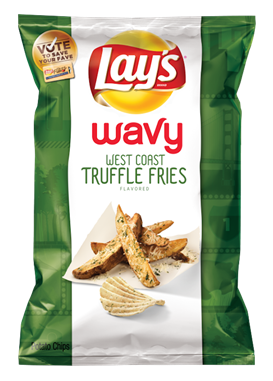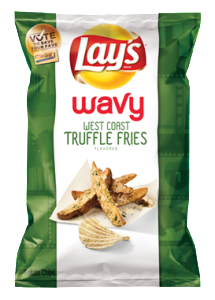 All Image source Elite Daily
I'm pretty bummed that my submission of porkroll, egg and cheese on a bagel didn't make the cut. But that doesn't mean I'm not willing to give other people's hometown flavors a try. Try them for yourself and start voting for your favorite this coming Monday. May the tastiest region win!
Posted by Carli