Honeymoon With No Honey
Most girls dream of their wedding their whole life, which obviously includes the perfect honeymoon with the perfect man. Not many dream of going with their in-laws. For Huma Mobin, this actually happened. Luckily this was their second honeymoon and her husband couldn't accompany because he wasn't granted a visa (not because of a runaway bride situation, which was my first thought).
While Huma was admittedly upset (she bawled her eyes out the first night she says), she took this as an opportunity to take hilarious photos and, you know, go viral. Sounds like an okay honeymoon to me! All throughout Greece she took solo photos with a look of sadness and despair on her face and her arm around a missing husband. Check out some of the best ones below.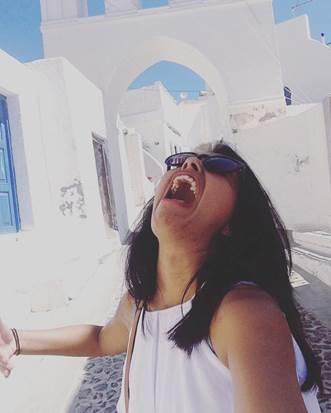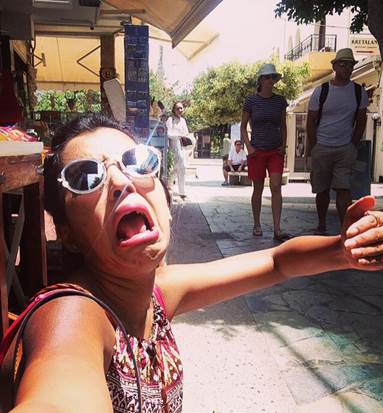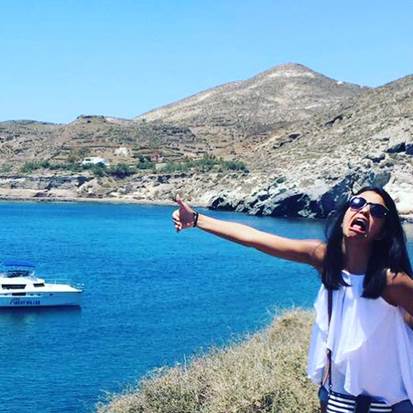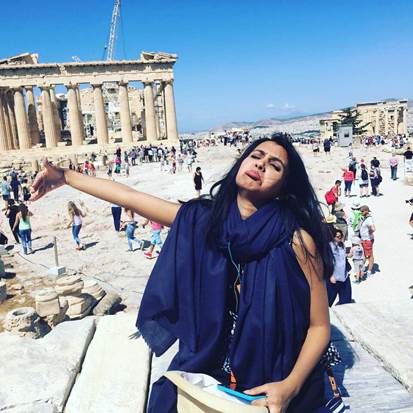 All Image Source: Huma Mobin's Facebook
 So what can we learn from this? Ditch your honey for your honeymoon, take hilarious photos and wait for the call from your friends that they saw your pics all over the Internet.
Posted by Emma.