How A Little Makeup Can Go a Long Way
Say what you want about Kim Kardashian (trust me, I've said some and more) but there's no denying that the girl knows her makeup. Together with her inner circle of makeup artists, she's revolutionized makeup application and in some ways, beauty standards, with one concept: contouring.
With just a few tools and a little practice, anyone can transform their look with the art of highlighting and contouring. While it's safe to assume the 'Dash clan has dipped their toes into the world of plastic surgery, a good contour can sculpt any face to mimic the most desirable facial structures—thin nose, high cheekbones and a slim jaw.
While seeing perfectly contoured faces in the magazines or on your Instagram feed can be discouraging, nothing makes me happier than seeing before and after contouring photos. Why? Because I take comfort in knowing that no one ACTUALLY looks like Kim Kardashian (does Kim even look like Kim IRL?) and most people are #blessed with dark circles under their eyes.
However, to truly understand the power of makeup, take a look at this male makeup artist who can transform himself into celebrities using a little highlight and a lot of contour.
As the contour queen herself, Kim Kardashian: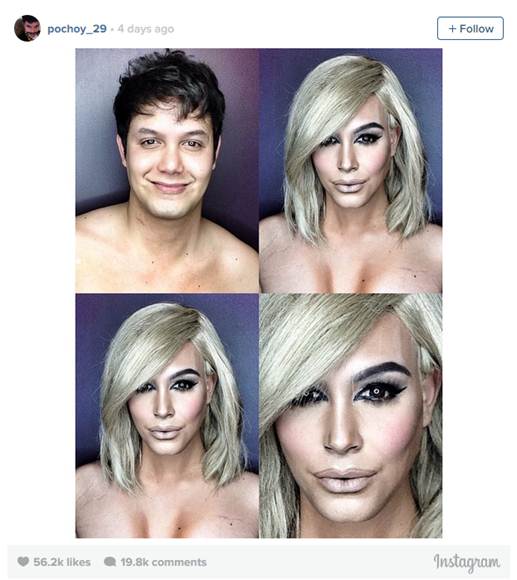 As her little sis Kylie Jenner, who literally gets a brand new face every time she applies lip liner: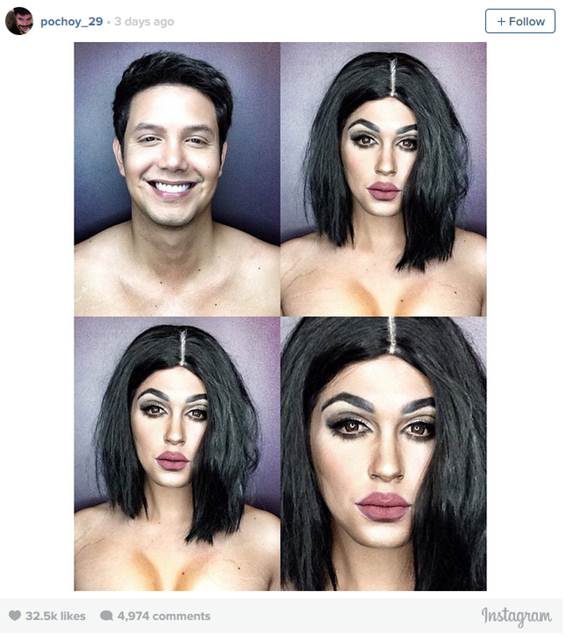 As Dakota Johnson, who potentially looks better here than she did as Anastasia Steele: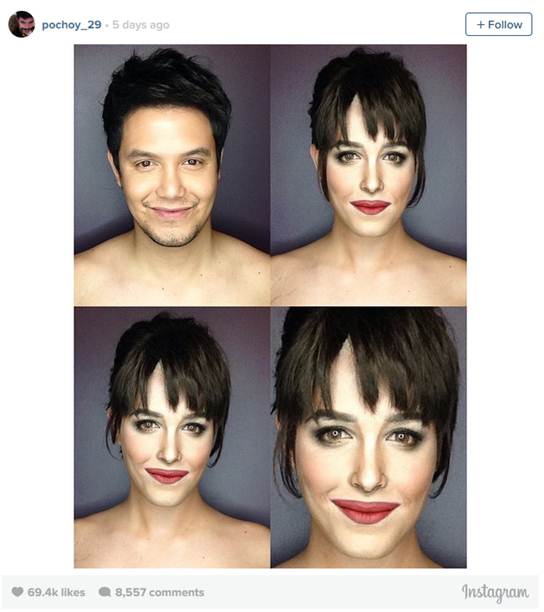 As Mrs. POTUS herself, with eyebrows on fleek (seriously still can't believe the kids are saying that these days):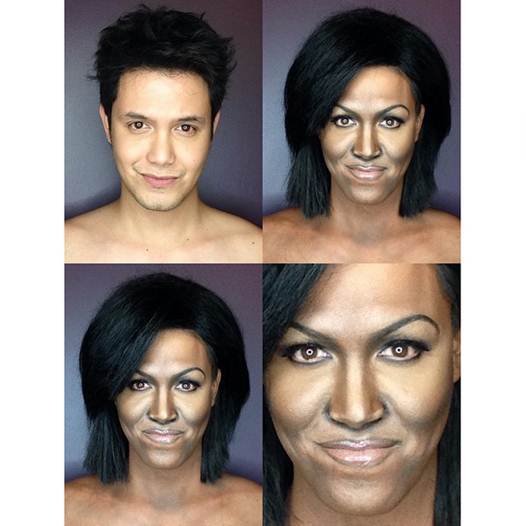 As Megan Fox, even despite a ratchet-looking wig: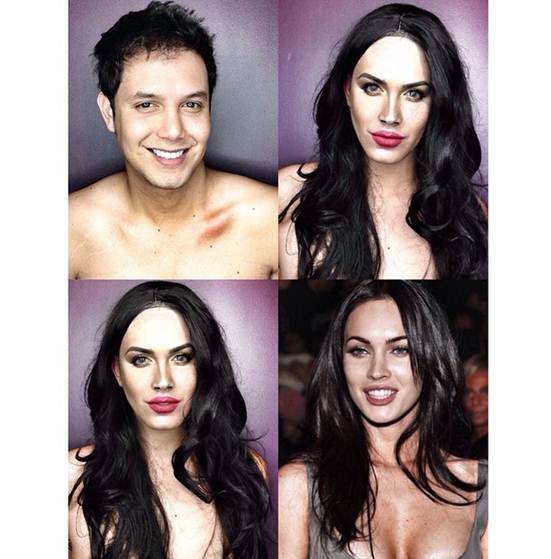 All Images source Instagram
Now, if you'll excuse me I have a few hours of YouTube contouring tutorials to watch…
Posted by Tracy