How to Rock the American Flag this July 4th – Part 2
Around this time last year, I gave my not-so-fashionable advice on the best ways to wear the American flag for July 4th. I was hesitantly directing m. blog readers to a trend I wasn't sure was trendy. BUT one year later I can say with confidence that wearing the American flag for the fourth (and year round) is pretty dang fashionable, as I'm still seeing it in stores everywhere.
Though last year's picks aren't passé, I figured the best way to prep for July 4th, 2014 would be with all new flag-clad items. Check my top picks below, and if you're feeling retro, you can always refer to my guide from last year.
Side Note: All of these picks can also be used to properly root for team USA in the World Cup! Wait…oh, damn…
Floral Flag Tapestry
If you want the American flag on your bedroom wall year round (I know I do…no, seriously…), go a step further than pinning a flag to your wall and get this floral tapestry.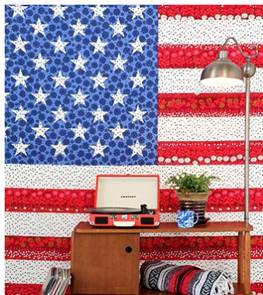 Image source Urban Outfitters
Stars & Stripes Studs
Just in case last year's pair got lost somewhere on Southie beach…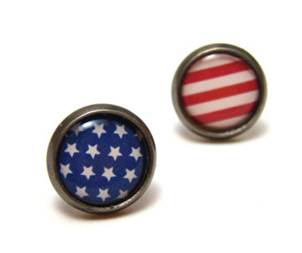 Image source Etsy
Temporary Lip Tattoos
Love the stars and stripes so much you want it tattooed on you? Go for it. For those of us looking for a more temporary display of affection – test out these whacky lip tats.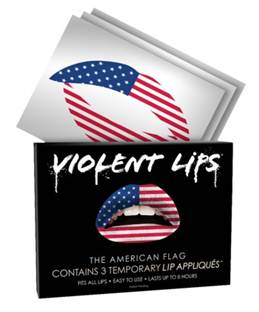 Image source Target
USA Fanny Pack
I'm not being sarcastic when I say I think I stumbled upon the best invention ever. A red, white & blue fanny pack FULLY EQUIPPED with a removable beer koozie and bottle opener key chain. I would love to meet the genius who mocked up this gem. Rock this on the 4th and be the coolest kid at the party, hands down!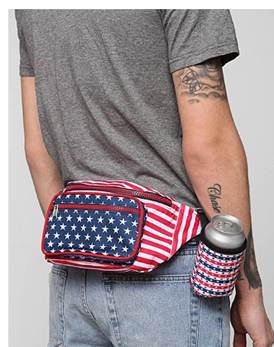 Image source Urban Outfitters
Posted by Nina