How to Rock the American Flag this July 4th
I tend to steer away from fashion-related writing because I do not find myself all that stylish. But an undeniable trend that has been growing over the past year is American flag printed clothing, accessories and well, everything. I was clearly very ahead of the curve on this trend, because I have been in love with all patriotic attire for a while now. With the 4th of July just a couple of weeks away, I have rounded up the best American flag apparel out there so everyone can get a jump on planning their outfits for that long weekend and Party in the USA in the appropriate gear!
Flag Tank Top
A casual way to sport the flag, and definitely a shirt that can be worn again.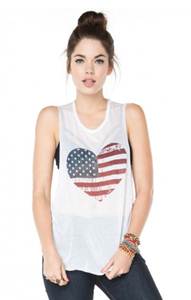 Image source Brandy Melville
Lucky for us Boston gals, Brandy has just opened a store on Newbury Street!
American Flag Boobypack
The top shelf fanny pack, and best way to hands-free carry personal belongings now comes in a special patriotic print. This is a good alternative to the tank top, if you want to wear something a bit more revealing for the 4th.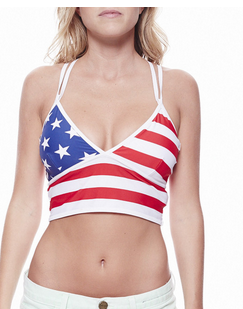 Image source Boobypack
My favorite accessory, The Boobypack, has launched a limited edition American flag printed top, that yes, I have already preordered.
Americana Chuck Taylors
A staple item for anyone who loves flag prints year round.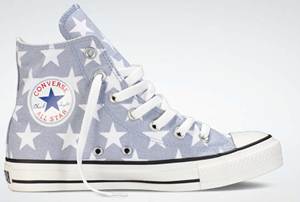 Image source Converse
Converse has dedicated a whole line to the land of the free and home of the brave: The Americana Line.
Stars and Stripes Studs
A more subtle way to wear the flag is with these cute earrings.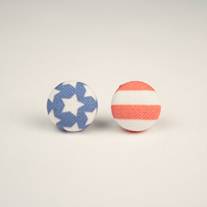 Image source Etsy
These are an appropriate accessory for other holidays such as Memorial Day, Veterans Day, Election Day, Flag Day and Patriots Day, etc. (not that I do that or anything…)
Patriotic Bathing Suit
Though best worn on the 4th at a beach party, this bathing suit can be worn all summer long.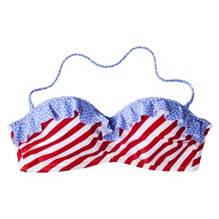 Image source Target
This bathing suit is a steal from Target's junior's section, grab it quick!
Pro tip: There is such a thing as too much flag fare, just ask Justin Bieber (who last time I checked was from Canada…)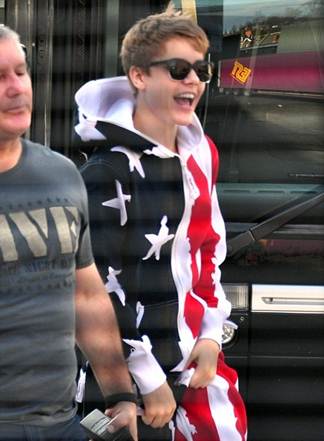 Image source mrkanerule.blogspot.com
Posted by Nina