Hub on Wheels
Image source MBTA.com
One of the big reasons I moved to Boston was to have easy access to all of the places I might need to go on any given day. During both childhood and college, I was "city-adjacent" – there was shopping/food/industry to be had within two miles, but you still had to hop in your car to hit CVS. From where I drove, public transportation and taxis seemed like a sweet, sweet dream.
Living in Davis Square, I CAN walk to a CVS and it IS awesome. But things get a little different once I need to go beyond my beloved Square. Below, a short list of all the ways my transportation dreams have been shattered:
The MBTA
Ah, the T. Get anywhere you want to go, provided you want to go aaaaallll the way into the city and aaaaallll the way out. I live four miles away from my friend in Brookline, and it takes me an hour to get there.
It's open to everyone, and that's what makes it great. Also, it's open to everyone, and that's what makes it absolutely terrible.
Taxis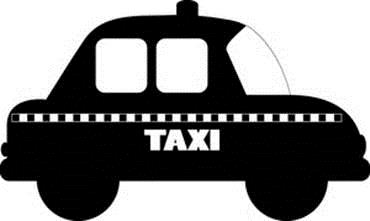 Image source PamsClipArt.com
Taxis. Taxis are awesome provided you enjoy the smell of cleaning product mixed with vomit and a tinge of desperation. Bonus points for trying to hitch a ride in Cambridge or Somerville – where cash is king and the cabbie drives away after pointing you to an ATM.
Lyft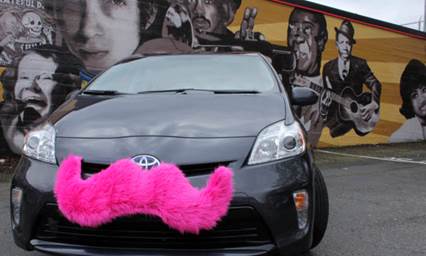 Image source Technical.ly.com
Jump in a car with a pink mustache driven by a non-professional! Do you really want to die this way?
Biking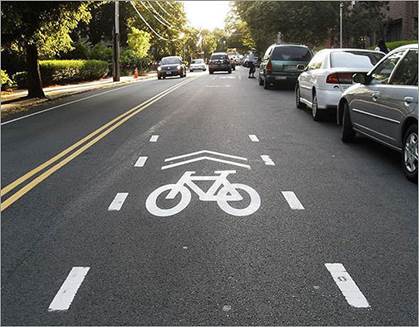 Image source Boston.com
Google maps once told me it was okay to bike on Storrow Drive! (Disclaimer: I didn't do it.)
All in all – guess there is no such thing as an ideal commute. That said, bonus points to Boston for keeping things interesting.
Posted by Erin K.