I Love This A Latte
Photo Courtesy of @periperipeng
There is nothing, I repeat, nothing, like taking my first sip of coffee in the morning. The jolt of energy and caffeine going into my body is essential to getting me up and at 'em each day. There is nothing that can get in-between me and my morning cup o' joe – except, maybe this little guy above…
How cute!?
Apparently, baristas have moved on from the 2-D hearts and pretty leaf-like designs on top of lattes. Now, they are creating actual 3-D sculptures out of the latte foam, finished off with color and tiny details. As much as I need my coffee ASAP, if I had one of these waiting for me in the morning, I don't know if I could risk drinking it and ruining such an amazing piece of art!
Photo Courtesy of @whiteworksweb
Latte artists all over the world are popping up on social media with fun designs. One of my favorite accounts is Daphne Tan of @periperipeng. Her work is amazing, and even thinking about how she gets the foam positioned just right is mind boggling.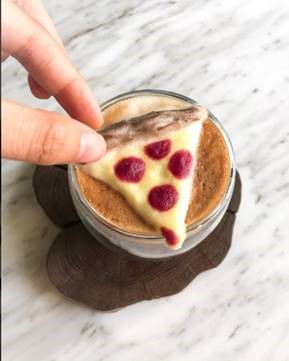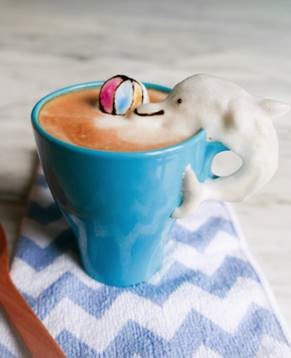 Photo Courtesy of @periperipeng
Recently, Food & Wine featured this trend online, and I'm hoping it has resonated with some local Boston baristas. So, if you're out there – Boston, let's get ourselves some of these lattes, please!
Posted by Ally A.