I Make You Lamb, Again.
Image Source Collider.com
Growing up Greek has its pros and cons. Sure, there's the food that my mom makes, the second set of friends I had from my church, and the extra days I got to take off from school when Greek Easter fell on a different day than American Easter. No teacher ever dared to fight the note from my priest excusing me from class on Good Friday!
Yet, the sweet smell of fresh-baked Baklava eventually wore off and I had to deal with weeknight Greek School to learn the language of my people, the constant questioning of whether or not I celebrated Christmas and frequent "reminders" to make sure I go to Church "to find a nice Greek boy."
For a long time people didn't understand my culture or heritage, that is until My Big Fat Greek Wedding came out. All of a sudden all the weird shit my family and Greek friends did seemed normal compared to the Portokalos family! My heritage was suddenly cool and I was on board with the hype.
So, you can only imagine my joy when I heard that they were making a sequel to the movie, only to be topped when the official trailer dropped last week. It's everything I want and everything I need.
Seeing the whole crew back together again (including Joey Fatone!!) just makes my heart skip. And is it just me or does no one look like they've aged in 13 years? Here's to praying that I age as gracefully as Aunt Voula.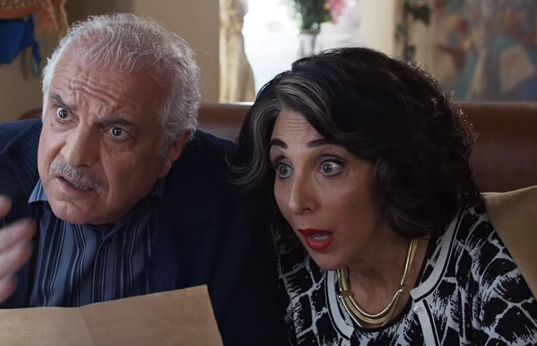 Posted by Tracy