I Want To Be Famous On Instagram
Image source The Fashion Spot
In a world where our cellular telephones are glued to our hands, it should surprise approximately no one that social media "stars" are eclipsing the actors, models and boybands of yesteryear. I, for one, will forever be the girl who wishes she started a blog 5-7 years ago. Think about it: I could be rich, or, as they say on Parks and Rec, "fuh-luh-uh-shed with ca-ash," from pithy commentary about how I could have saved a boatload of cash and learned the same stuff by forgoing college in favor of using my local library. It would have been bitter, but wry and insightful. It's the bitter, wry, insightful stuff that sells, people!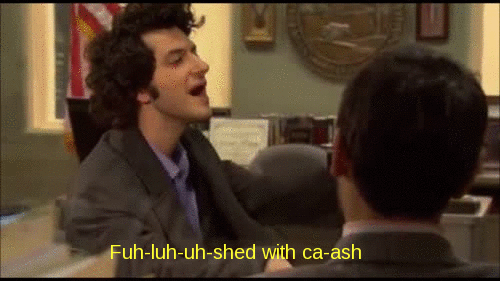 Image source Jean Ralphio
While the easy-money blog boat may have sailed, the social media world is still ripe with opportunity to become a celeb. Heck! I could even keep my day job. Don't believe me? Consider Katie Sturino (@the12ishstyle – 8.7K followers), her dog, Toast (@toastmeetsworld 285K followers), and her fiance, Josh Ostrovsky (@TheFatJewish 5.5M followers). They have oodles of followers, the perks that come with that sort of influence and just seem like a super fun humans.
According to the New York Post, Comedian Josh makes $2,500 for sponsored Instagram posts, recently sold two scripted TV shows to Amazon and Comedy Central and has his own wine brand – White Girl Rose, branded with the tagline, "This is so us."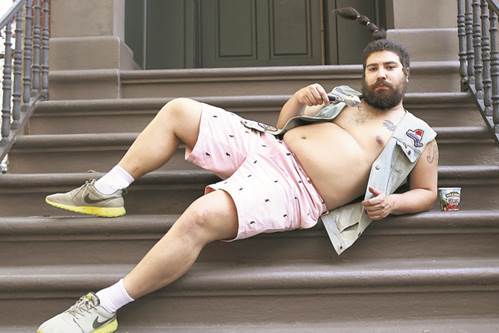 Image source New York Post
After being rescued from a puppy mill in North Carolina, Toast is living the sweet life, most recently as the face of Karen Walkers 2015 eye-wear campaign. I could search the world over and STILL not find a pair of sunnies that frame my face that well.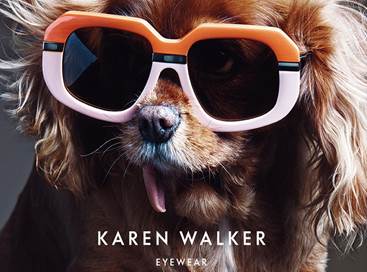 Image source Sun Shades Eyewear
For her part, Katie is just your average puppy mom, body-positive fashion blogger, and founder and CEO of Tinder (no, not that Tinder) PR. No word on whether or not she's sold any TV shows to Amazon, but she was recently featured on (eep!) Man Repeller, and here she is on Glamour, below.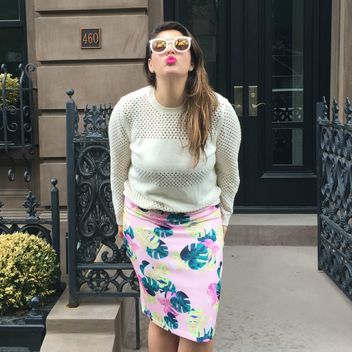 Image source Glamour
Now seems as good a time as any to get crackin' and dust off m.blog's tips for becoming Instafamous. Don't worry, sweet readers, when I've got my 5K likes, I'll be sure to say I knew you when!
Posted by Erin K.