IGTV: A New Level of Digital Broadcasting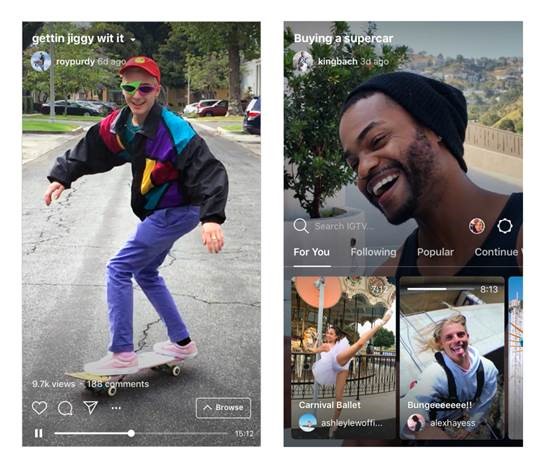 Image Source: Instagram
Instagram has recently hit one billion users, a great achievement since the launch of the app in 2010. And we all know with a major achievement comes a major announcement. Appropriately, Instagram held an event in San Francisco last week announcing their newest feature: IGTV.
IGTV presents itself as a stand-alone app as well as an in-app feature on the Instagram you know and love. If you haven't yet noticed the little TV graphic in the top right corner where your direct messages are, you're about to enter a whole new world of Insta. IGTV allows hour long videos, as opposed to the previous limit of one minute, to be viewed in a format fit for your cellular device: full screen and vertical.
Upon exploration of the feature, you'll find you can search for 'creators' (those who post the content) or pick from several categories, including "For You," "Following," "Popular" and "Continue Watching."  Similar to the way one can swipe through Instagram Stories, users can swipe through channels with content from their friends, family and favorite celebrities and influencers.
We'll have to see if Instagram continues its digital takeover with this new feature, but all we can say for now is – move over, YouTube!
Posted by Andrea