I'll Meet You on the Docks…
Image source Dockwa.com
It's almost summer in Boston.  Granted the consistently warm weather is still a few weeks away, but that doesn't mean we aren't all eager for seafood, time in the sun and long days on the water.  I cannot wait.  Speaking of days on the water, there's a cool new app that will help make your carefree boating days even easier.  Insert Dockwa, a RI-based docking and mooring reservation app that just launched at last weekend's Figawi.
This new handy app, that we've clearly needed for all of our lives, allows boaters to search, reserve, and pay for slips or moorings right on their mobile devices.  Going for a day boating trip from Hyannis to Newport?  They've got you covered.  Dockwa helps marinas connect directly with boaters, taking away the need to radio ahead and see what's available.  They've even got access to 225,000 linear feet of dockage in New England (it's a big number, be impressed).
Just think, this could be you this summer…without the worry of where you're gonna park it. Bliss.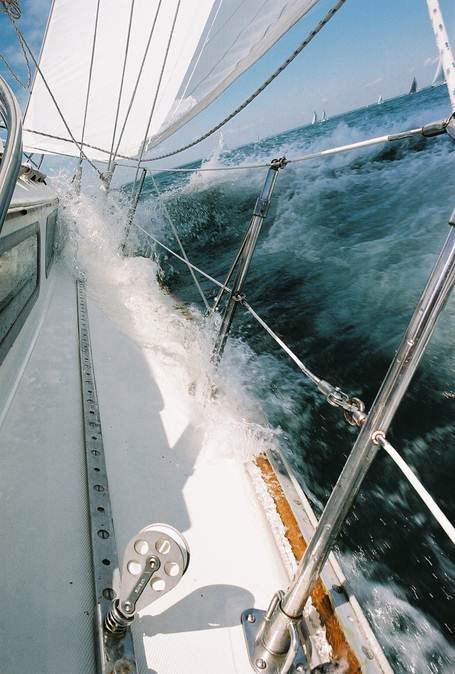 Image source Dockwa.com
Posted by Danielle