In a Barbie World
Image source ElectricRaspberry.tumblr.com
I was never a Barbie girl growing up. I think I owned maybe one that was given to me as a gift. I saw no point in playing with a miniature plastic person and pretending she was doing normal human things, such as driving her car, moving around her house and sitting in a chair by her pool. LAME.
My Little Pony was far more my style – colorful little animals with pretty hair and blinking eyes, some of whom had wings because of their magic powers, who still had fun places to visit like ice cream shops and ballet studios. AWESOME.
Maybe it's because I never embraced Barbie as a child that I'm even more creeped out by the weird things that have been produced in the name of the disproportionate blonde icon. The latest? The Barbie Café  that just opened in none other than…Taiwan (shocker).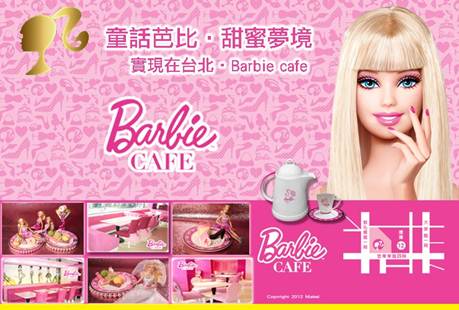 Image source Barbie Cafe's Facebook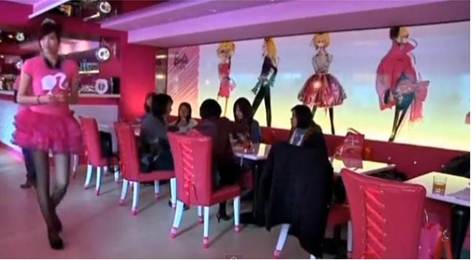 Image source Eater
I have to admit, given the popularity of American Girl cafes I'm surprised it's taken this long to produce an official Barbie restaurant. But deep down, I think we all knew somewhere in our heart the money-making opportunity would never be overlooked.
Count me out, though – my ponies and I have ballet practice.
Posted by Emily