Intergalactic Beauty Queen
Image Source: PopSugar
As we settle into the new year with new resolutions and hopes of a better, brighter year ahead, the makeup and beauty Gods have already predicted the biggest makeup trends for 2018 — and this one promises to bring a little shine back to our rightfully cold and steely stare.
From the glitter hair roots, brows, pits, lips, and full-on makeup that were popularized in 2017, it's clear to say society has a serious glitz obsession.
So, when the mask geniuses at GlamGlow decided to launch a peel-off glitter facemask, it definitely piqued my interest to add some pizzazz into my weekly beauty routine. Forget about the days of looking like the Creature from the Black Lagoon with hardened black charcoal masks — in 2018, we're going space age.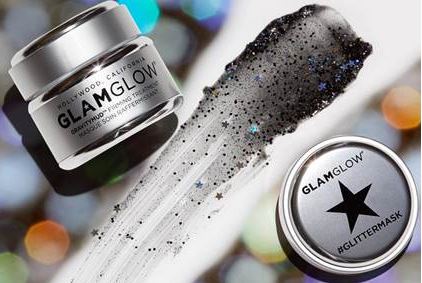 Image Source: Instagram/glamglow
The new GlamGlow peel-off glitter mask is said to be a glitter version of their award winning Tightening and Firming Treatment GRAVITYMUD, which tones and perfects the skin, while also changing color as it dries. You can get this glitter mask for $69 online or at Sephora stores nationwide. After giving the mask a try, I can say the peel-off is a breeze and is as gentle to the face as removing a sticker from the back of your hand. I was able to remove the glitter mask in one peel.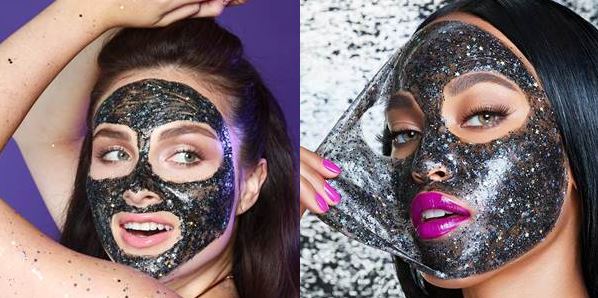 Image Source: Instagram/glamglow
Not to be outdone by its competitors, the makeup company Too Faced Cosmetics will also be launching its own glitter mask called, Glow Job.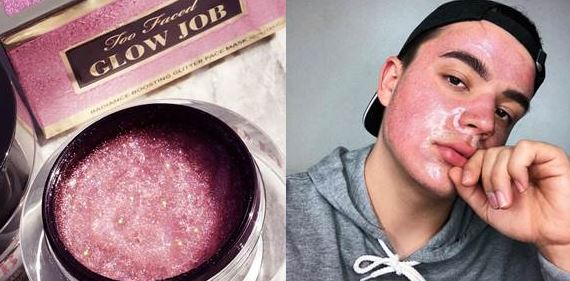 Image Source: Too Faced
Aside from all the usual beauty benefits of using a skincare facemask – smoother, brighter rejuvenated skin – this glitter mask (in my opinion) takes the cake; claiming to be infused with real gold! So I guess all that glitters IS gold, when you use this product! Glow Job retails for $42.
It's your time to shine fellow m.blog readers, so get out there and sparkle like the star you are!
By Rebecca