It's the Golden Globes and I'll Cry if I Want To
Image source The Huffington Post
Everyone's favorite social media queen, Chrissy Teigen, has fallen prey to the Internet once again. While she's no stranger to making headlines for her sassy tweets and ruthless verbal skewering of Internet trolls, she's now made it to a new level of Internet rank: becoming a meme.
At the recent Golden Globes, Chrissy dazzled on the red carpet (John didn't look so bad either) in THE most gorgeous Zuhair Murad gown. Her red carpet look had Twitter buzzing, but it wasn't until the show started that things really got interesting.
While John Legend and Common were on stage accepting their Golden Globe for Best Original Song, the camera panned to Chrissy, who just so happened to be lost in the moment of emotion (and several glasses of champagne, I'm sure) making this face: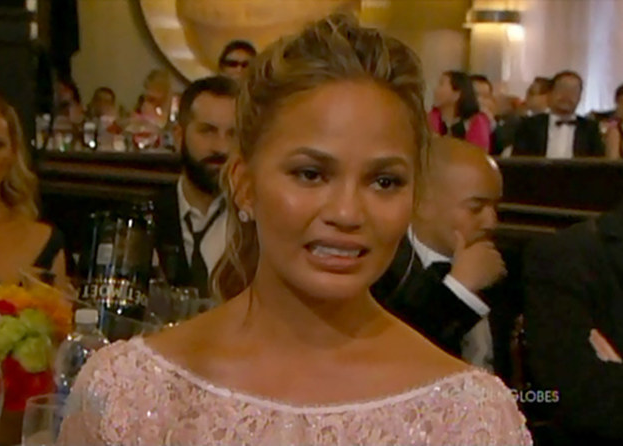 Image source BuzzFeed
The Internet promptly proceeded to blow up: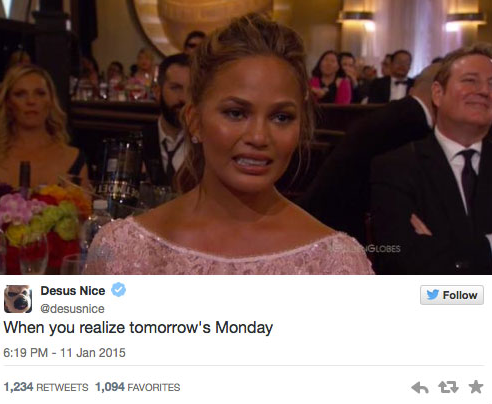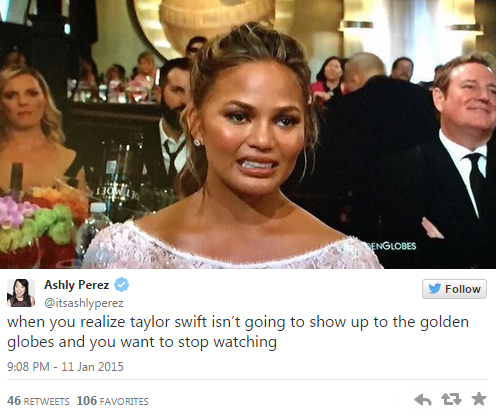 If anyone was to become the brunt of Internet jokes, we're lucky it was C. Teigs, because she basically all IDFWU but still's an all-around good sport about it.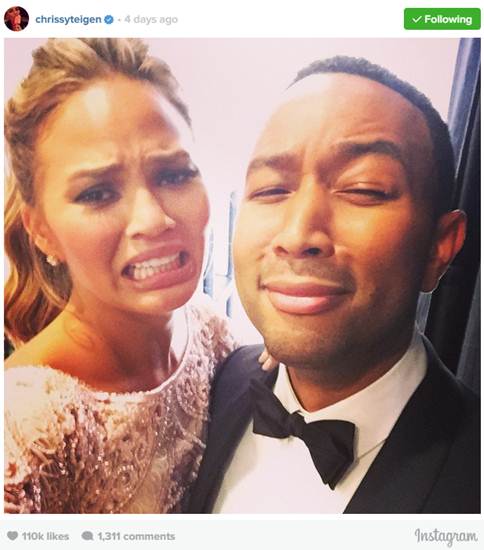 If her reactions don't make you love her even more, you're probably not a 20-something girl that screenshots her posts and discusses her life in your group texts (not that I know about that or anything). Just remember, social media is all fun and games…
until you become a meme.
Posted by Tracy