Jane Birkin Speaks Out
Image source BritishVOGUE
It is the "it-bag" of all bags. It is as much a cultural icon in the world of luxury fashion as any, from Burberry's invention of the trench coat to Christian Louboutin's red soles of the 1990's. It is the Birkin. Known for its exclusivity, status, and  not to mention price tag that runs five to six-figures along with an extensive waiting list, this purse is famed and coveted around the world.
Recently, the bag has garnered more press than usual as Jane Birkin, for whom the iconic bag was originally named after and made for in the 1980's, requested her name be removed from the bag.  Her decision was sparked in the wake of Peta's undercover investigation  that revealed the cruel treatment of crocodiles employed when acquiring the material for production of the purse.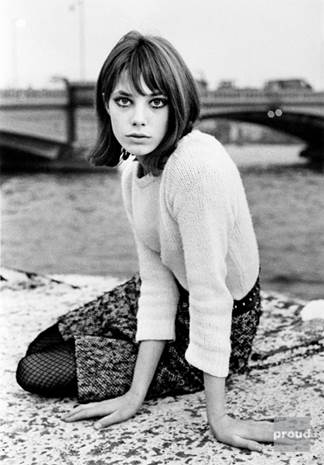 Image source ProudOnline
In a statement, Birkin expressed her decision: "Having been alerted to the cruel practices reserved for crocodiles during their slaughter to make Hermès handbags carrying my name … I have asked Hermès to debaptize the Birkin Croco until better practices in line with international norms can be put in place." According to PETA, it takes two or three crocodiles to make one Birkin bag; the foundation released its own statement thanking the icon for ending her association with the brand. Hermès, on the other hand, has denied that the farm in the PETA investigation belongs to them, or that the skins from the farm are used to make their Birkin bags.
As an animal-lover and vegetarian myself, I think Jane Birkin's actions are not only brave but super cool. Despite the negative backlash she might endure because of this decision and the changes it might cause for Hermes and its customers, she did what she felt was right. As a celebrity, she has the voice to influence others and it is amazing to see her use it for the good of mankind. Power to her and power to the animals!
Posted by Kathleen