Just Hold On, We're Going Om
Here at marlo, you know we are big fans of Drake. Like BIG fans. I mean, we don't dress up like the "Hotline Bling" girls for Halloween for no reason…
And, generally speaking, our office cares about health – I mean, haven't you heard about our Health and Wellness series?? Well, anywho, for some of us, yoga is a favorite. And that's why we are officially enamored with the new trend in fitness sweeping America (read: LA): Namasdrake. Yes, Namasdrake – a completely Drake-themed yoga class.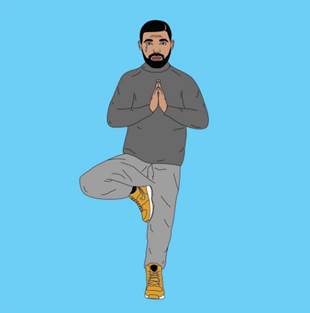 Image source instagram.com/namasdrake
You heard me right. This is a unique yoga class set to the sweet music of Champagne Papi. Another reason this is right up my alley – there is also an awesome post-yoga party with Drake-inspired cocktails.
Image source instagram.com/namasdrake
A little downward dog, some Drizzy and several boozy concoctions – I challenge you to find a place more hip.  It's basically heaven on Earth for us Drake-obsessed yogis. Unfortunately, we are still waiting for the touring yoga team to make its way to Boston, but for now, a stereo, yoga mat and cocktail shaker in living room will have to do!
Posted by Kat.