Keepin' It Real
Image Source: Instagram via @hilaryduff
While Hilary Duff may be most widely known from her Lizzie McGuire days, she's still America's reigning celeb in my eyes (Younger, anyone?). What makes her even cooler? That she absolutely has no problem being real with her fans.
Last month, Duff revealed she is expecting her second child with boyfriend Matthew Koma. While she looked absolutely STUNNING (bowling shoes and all), she has since gotten down and dirty about how pregnancy has changed her life.
Alongside a super vulnerable photo of the actress, Duff simply wrote that pregnancy is "hard as hell" and that she is also "sick of getting up 9 times a night to pee and looking at this weird body in the mirror that is not my own at the moment." She continues, "this was just a note to remind myself and remind others how strong and beautiful you are! WE GOT THIS!"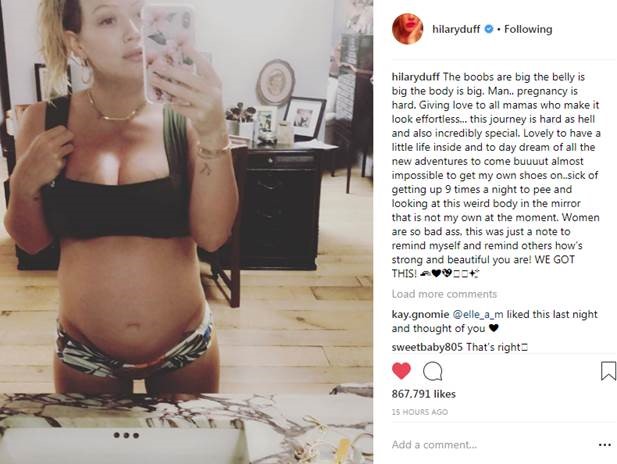 Image Source: Instagram via @hilaryduff
Because she is a QUEEN, she of course received a belly full of praise (see what I did there?), with followers thanking her for the post and commenting uplifting messages to fellow female followers. It just goes to show that being upfront and honest, no matter your level of fame, is what it's all about.
Keep spreading the positivity, Hil!
Posted by Katie