Kourtney K. Finally Kicked the Lord to the Kurb
Image source HuffPost TV           
After years of silently shaking our heads at Kourtney from our couch (or just openly screaming at the TV), the oldest Kardashian has finally seen the light and dumped Scott after pics of him and Chloe Bartoli surfaced online. Just like that friend who has taken back her cheating boyfriend every time, watching Kourtney and Scott breakup, makeup, walk out, head to rehab, hash it out, try again, and ultimately fail has been simultaneously one of the most entertaining parts of Keeping Up with the Kardashians and also one of the most problematic.
Sure, at first it was kind of amusing to see the monotone Kourtney reeled back in by Scott's suave and charming ways, but once Mason came along, the Lord's party-boy antics and obvious alcoholism became less funny and more f***ed up. Of course one can understand why Kourtney tried to make it work – after all, he was the mother of her only child – but once it became clear that Scott wasn't serious about getting sober, Kourtney should have hit the road, IMHO.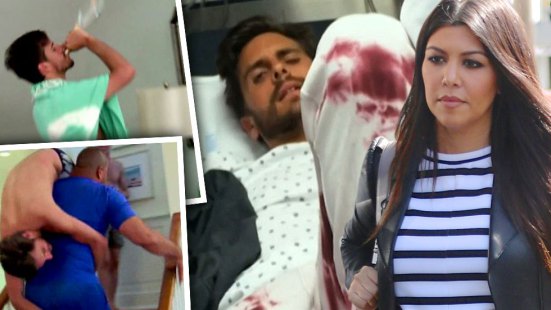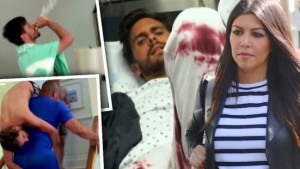 Image source Reality Wives
Trust me, as happy as I am that Kourtney and her kids are free from Scott Disick (and I by no means am confident that this breakup is permanent), I can't help but feel that Kourtney was irresponsible for having more children with him in the first place. When you decide to raise your only child on your own because your baby daddy is out partying and getting wasted in Miami, that should send a message he's not exactly father-of-the-year material, right? Wrong. I don't know Kourtney's personal thoughts on the institution of marriage, but the fact that she and Scott never married, after nine years and three kids, tells me that she didn't trust him or didn't see herself with him in the long run, or at least didn't want to be legally tied to him. What I find disappointing is that, if Kourtney didn't trust Scott enough to marry him, why did she trust him enough to be the father of her three children, an even bigger responsibility?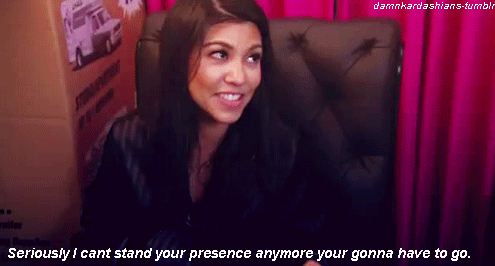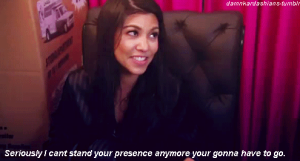 Image source MarySueFacePalm
Listen, I don't pretend to know the inner workings of the Kardashian mind, and as much as I like to pretend we're BFFs that gab over glasses of Dom and swap fashion advice for pear-shaped women, I'm sure there's tons we're missing from the story of why one of Hollywood's most entertaining and turbulent relationships has kicked the bucket. And while I will (greatly) miss Lord Disick's quips and his affinity for ridiculously expensive cars, controversial Halloween costumes and his borderline-incestual relationship with Khloé, I'm glad Kourtney has finally seen the light, for her own sake as well as her kids'. Plus, now Kris gets to swoop in to fill the void (which we all know is what she's been waiting for since Kim and Kanye moved out)… #momagerprobs.
Posted by Sophie