Liberated Woman…or Slut?
Image source Fanart.tv
Well, the New Year is upon us and as a single gal in this city, I am on the prowl. I have decided to embrace my inner Carrie Bradshaw (minus the Manolos, cigarettes and rent-controlled UES apartment). Frankly, I prefer to find a man the old fashioned way; you know looking fabulous, heading out to the bar, farmer's market, museum or just casually walking down the street, locking eyes, sending a flirty smile and BAM!, Mr. Big (or Aiden if that's more your style) is hooked. Or a mutual friend has "the perfect guy" and arranges a casual run-in or meet-up, a quipy exchange is made, again a flirty smile is exchanged and VOILA!, soulmate found. Sadly, that is not quite how dating is these days, especially not in this particular thriving metropolis (guys are more into what's on their phone then checking out the ladies in the bar and the majority of my friends are now married and now only hang out with married people) – enter online dating.
It took me many, many years to get behind the idea of online dating, mainly because the jaded PR cynic in me doesn't trust a damn word/picture a man puts in his profile.  "I love laughing," "I love going out on the town or curling up on the couch," "I love to hike/explore <insert city>," "my friends are amazing/I love my family," along with bathroom selfies and graphic tees are automatic deal breakers in my book (I could literally write a series of blogs about ridiculous online dating clichés…but I digress).
However recently, after hearing more positive feedback from friends and family, I got to researching my options and decided to bite the bullet. We all know about OkCupid, Match, Plenty of Fish, eHarmony, OurTime and Christian Mingle, but I was amazed at the menagerie of specific sites for singles on the interwebs. If you're into green living, there's a dating site for that. Do you have a fetish? You can find others who want to participate. No matter what niche you're seeking, there's likely a specialty dating site devoted to it. Behold: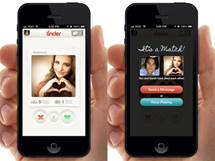 Basically if you combine going to a bar with HotorNot.com from 2000.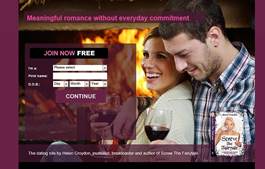 "We are not a no-strings website. We are for singles looking for regular partners with mutual attraction, genuine friendship, respect and a magical spark but whom have no expectations of moving in after three months and value their free time and independence." Those cheeky Brits.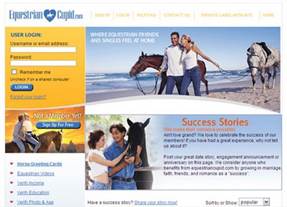 For those who love horses (but not making love to horses). "Don't live in the country or own a horse? No problem. Main criteria is having down to earth country values and a desire to meet other like-minded folks."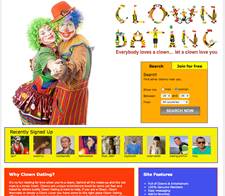 "…behind all the make-up and the red nose is a lonely heart"
Are Amish people even allowed to use the computer??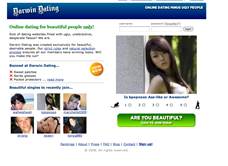 "Online dating for beautiful people only." Natural selection at its finest?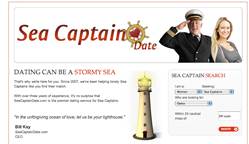 "With thousands of Captains already online, SeaCaptainDate.com is the destination for romance on the seven seas!"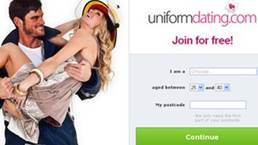 Firefighters and military personnel are hot…enough said.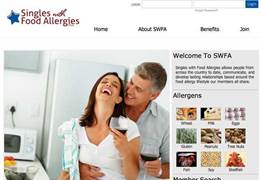 "Celiac & sexy? Dairy-free & dynamic? You have discovered a very useful web site for singles with food allergies."
Good grief! With all of these options out there it's a wonder anyone is still single. Pardon me while I boot up, log on and start searching for "the one."
Posted by Miranda