Little Debbie's Words of Wisdom Hit the Sweet Spot
Image Source: Twitter
2017 was Wendy's year on social media. The fast-food chain received plenty of praise for its feisty persona and snark. But if 2017 was the year of savage sarcasm, can 2018 be the year of pleasant positivity, with Little Debbie as the social media hero we deserve?
Little Debbie has recently gotten attention not just for her sweet snack cakes, like Oatmeal Creme Pies or Honey Buns. Instead, Little Debbie is winning us over with the sweet advice and uplifting words of encouragement doled out on her Twitter feed to remind us of our own self-worth:
Little Debbie hit us all in the feels with this one tweet. Here are some of the reactions from the Twitterverse: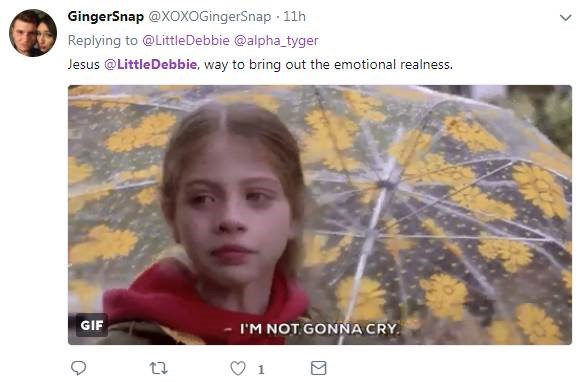 Image Source: Twitter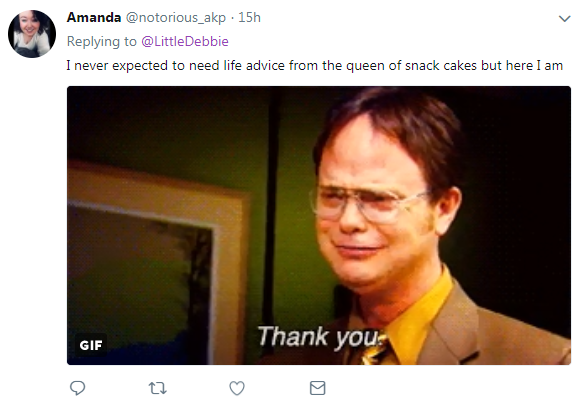 Image Source: Twitter

Image Source: Twitter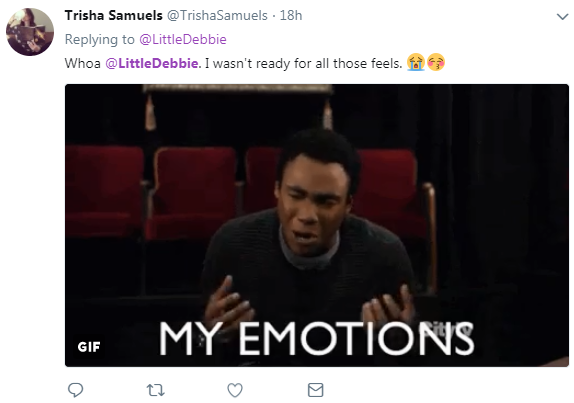 Image source: Twitter
After Little Debbie's real talk, who else is ready to eat their feelings – in the form of snack cakes?
Posted by Sylvie