Long Live the Juicy Tracksuit!
If you were hip with the trends back in the early 2000's, you owned a Juicy Couture velour tracksuit (or, if you were like me, an off-brand equivalent that was just not the same). In fact, if you were really cool, you owned one in all of the essential colors — baby blue, pink, black, white, etc. — and maybe, if you were lucky, you had at least one blinged-out version.  Popularized by celebs like Paris Hilton, Britney Spears, and pre-sex-tape-scandal Kim K, Juicy tracksuits (typically paired with Ugg boots, a Von Dutch hat and a Razr flip phone), were the ultimate status symbol for any gal above the age of 12.
With the rising popularity of "athleisure" over the last few years, and the abundance of celebs coming out with their own lines (looking at you K-Huds, Heidi Klum & Queen Bey), you don't have to be a gym rat to rock spandex (is it okay to wear yogas to work yet?!). And now, Bloomingdale's is bringing back the Juicy velour tracksuit!
The exclusive-to-Bloomingdale's collection, a collab with Juicy Couture Black, "will feature four separates for both women and girls in the brand's classic colors, including pitch black, golden camel, dragonfruit, and whisper pink," according to Racked. The line will hit stores in July.
As we start the countdown, in the spirit of nostalgia, come back with me to 2002 *cue music from NOW 50*
Image source Look.co.uk
Image source Vogue UK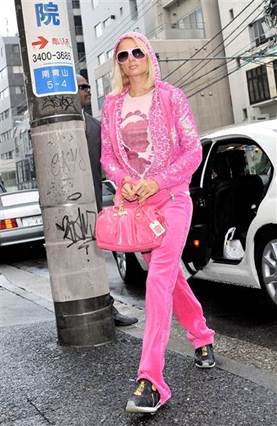 Image source Today.com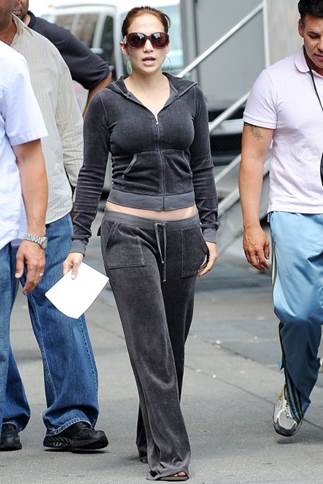 Image source Marie Claire UK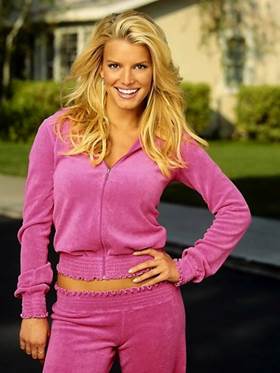 Image source Fashion Journal
Posted by Erin D.