Looks That Kill
While we were all consumed by JAWS-esq thoughts at the beach this summer, there appears to be a more sinister evil out there, waiting to bring us to an untimely grave…the selfie. That's right folks; apparently more people have died via selfie in 2015 than from shark attacks.
The article, found on Mashable, noted that a good portion of the death by selfie victims were tourists attempting to take a photo in an unfamiliar location when they met their demise (I'll let you read the linked article for the more gruesome details). While, I myself have been known to take a selfie or two…or more, I also like to think I know when to put my phone AWAY. However, there does appear to be a trend of thrill seekers going to the extreme for their selfies. Some of my favorites include (but are in no means limited to):
Christopher Robin and obviously NOT Winnie the Pooh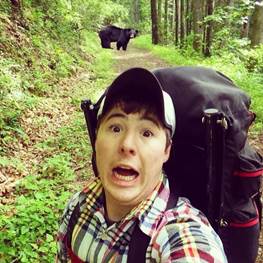 Image source Mashable
This guy, out for a very normal morning jog.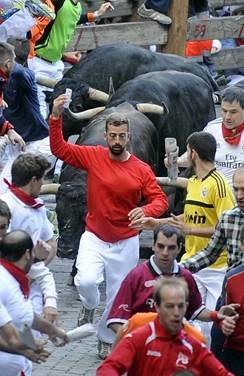 Image source Travel
And let us not forget the ridiculousness that is this happy dude!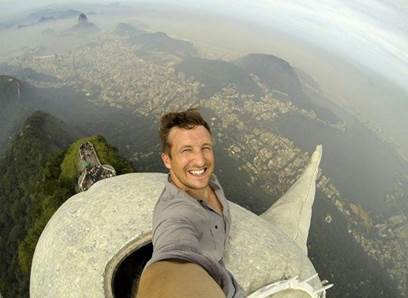 Image source Boredlion
Hey, everyone gets their kicks their own way. If you want to risk your life by free climbing to the top of a statue and snapping a pick, be my guest. If you want to jump into a bear enclosure and try your best Kim K pout while running from something that is not as cuddly as your childhood teddy, sure…whatever floats your boat. Personally, I will stick to stupid selfies in places like The Met…because what possibly could go wrong there?!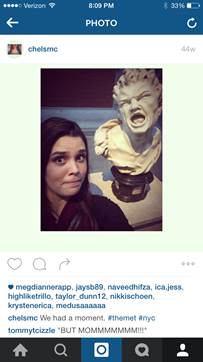 Image source Instagram
Posted by Chelsea