Love to Hate and Hate to Love.
Image source kids.britannica.com
I have hated Taylor Swift for as long as I can remember. From her long curly locks to her sappy breakup tunes, she has always rubbed me the wrong way. When her songs come on the radio, I sneer in disgust and change the channel. When my friends obsess over her latest album, I rack up all the reasons why she is NOT America's Sweetheart, and all of the ways that she tries too hard in everything she does. Needless to say, I love to hate Taylor Swift.
Much like her other album releases, the release of 1989 practically grew boils under my skin, from Instagrams of my friends purchasing the album, to the 3LW and Florence and the Machine rip off "Shake It Off" song release. I am in every sense, the Grinch of Taylor Swift who wishes she could steal the mic right out of her hands like Kanye.
For some reason or another, I kept seeing photos in my newsfeed of Taylor Swift in her newest music video, "Blank Space" with mascara running down her crazy face. I thought to myself, oh damn this MUST be good; I HAVE to watch this and laugh over how absurd she looks. Then, my worst nightmare came true.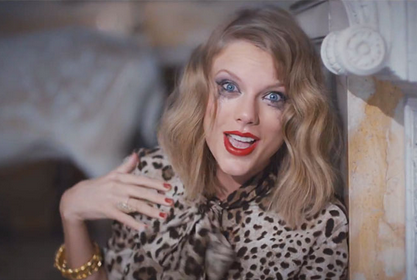 Image source Elle.com
It was November 13th and I was sitting in the booze cube in the old office with Tracy and I were listening to "Blank Space." I found myself bobbing my head and thinking, "No, Emily. STOP!" But I couldn't stop or look away. When the song was over, I slowly turned to Tracy and said, "I hate that I don't hate it."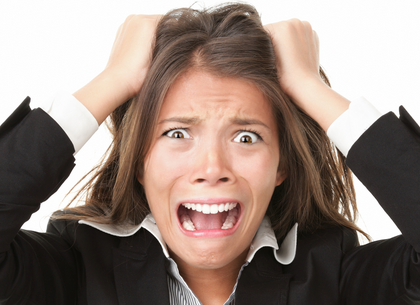 Image source bowlerhatmedia.wordpress.com
Since then, I've found myself YouTube'ing the song, requesting it at bars, and even taking Buzzfeed quizzes to see what part of the video I am. (If you're wondering, I'm the Taylor that's "Sitting On A Bed With A Knife." Don't mess with me).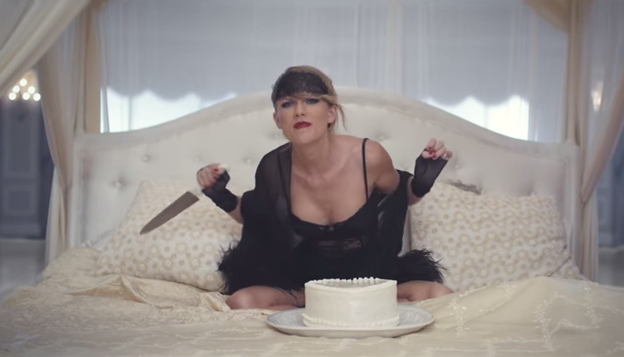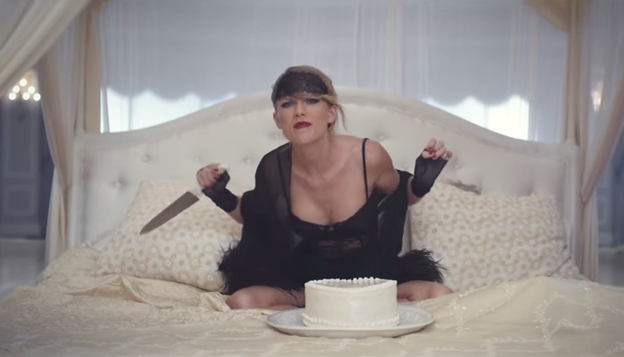 Image source Youtube.com
I'm becoming someone I don't know and am unsure if I can go back. What lies in store for me? Is my next step to buy the CD? Seeking a friend for guidance.
Note: If anyone asks me about my conflicted opinions about TSwift, I might deny I ever wrote this or took that Buzzfeed quiz.
Posted by Emily