Mad Hatter for Senate
Have you ever looked at your state representative and thought to yourself…do you know who you look like? Prince Eric from The Little Mermaid! Okay, me either, but apparently someone has, because The Huffington Post recently published a very entertaining slideshow of "Politicians Who Look Like Disney Characters."
Whether or not you've seen these movies or have strong feelings about these politicians one way or the other, it's downright entertaining to see that someone was able to find a photo that proves Barney Frank looks like Mr. Smee from Peter Pan.
See for yourself: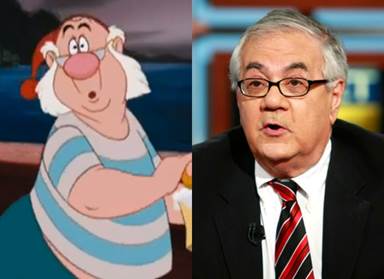 Rep. Barney Frank (D-Mass.) & Mr. Smee (Peter Pan)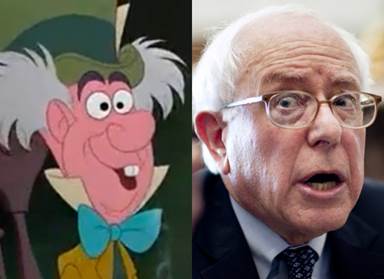 Sen. Bernie Sanders (I-Vt.) & The Mad Hatter (Alice In Wonderland)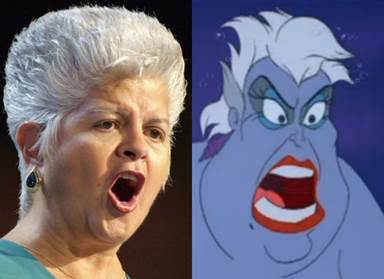 Rep. Grace Napolitano (D-Calif.) & Ursula (The Little Mermaid)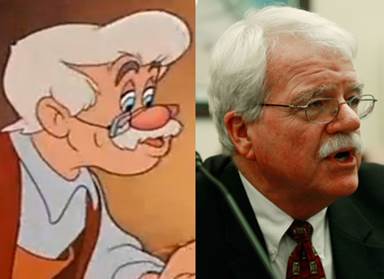 Rep. George Miller (D-Calif.) & Mister Geppetto (Pinocchio)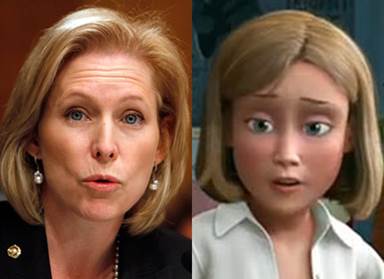 Sen. Kirsten Gillibrand (D-N.Y.) & Andy's Mom (Toy Story)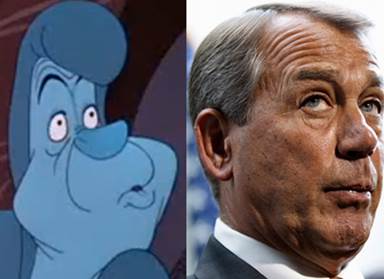 House Speaker John Boehner (R-Ohio) & The Caterpillar (Alice In Wonderland)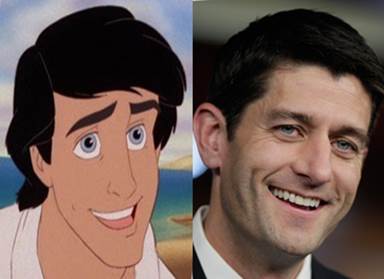 Rep. Paul Ryan (R-Wisc.) & Eric (The Little Mermaid)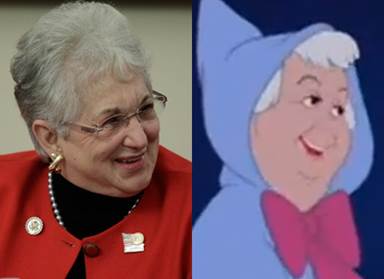 Rep. Virginia Foxx (R-N.C.) & The Fairy Godmother (Cinderella)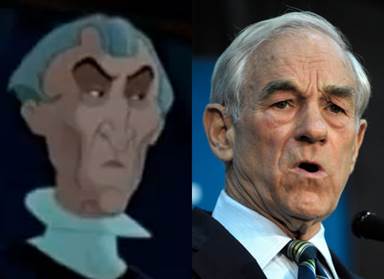 Rep. Ron Paul (R-Texas) & Claude Frollo (The Hunchback of Notre Dame)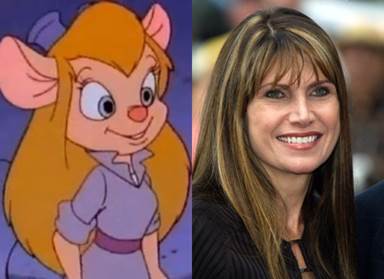 Rep. Mary Bono Mack (R-Calif.) & Gadget Hackwrench (Chip 'n' Dale)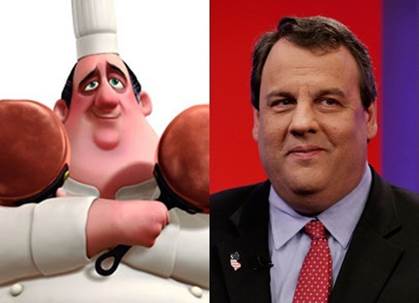 Gov. Chris Christie (R-N.J.) & Chef Auguste Gusteau (Ratatouille)
Haven't had enough? Visit here for more!
Posted by Emily
Image source The Huffington Post