Man Vs. Cat
What makes a photo of a chiseled, tan, half-naked man-God even better? Positioning it next to a photo of an adorable, cuddly kitten in a similar pose, of course. That's what this French blogger did, and, let's just say, there's a reason why it's gone viral.
Photos like this…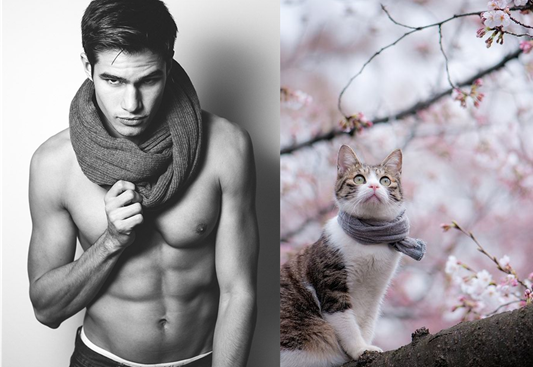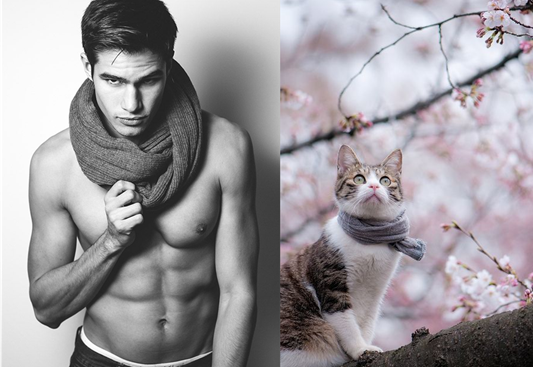 And this…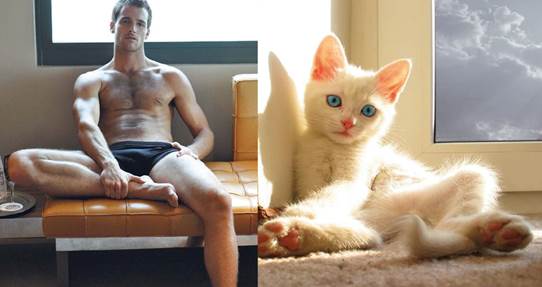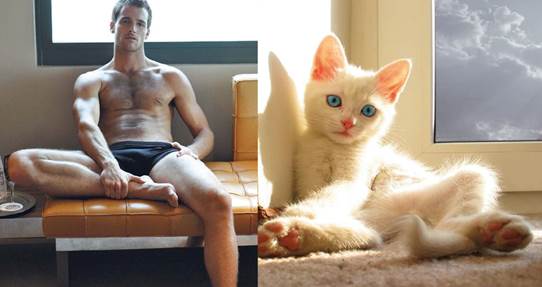 makes it difficult not to keep scrolling. (Note: as much as you want to look right away, keep in mind that a few of these photos are NSFW).
The croissant, the hairdryer, and the LBD (little black dress)? Those French really know what they're doing! See fellas, it doesn't take much to make us ladies weak in the knees.
All photos: http://deshommesetdeschatons.tumblr.com/
Posted by Erin